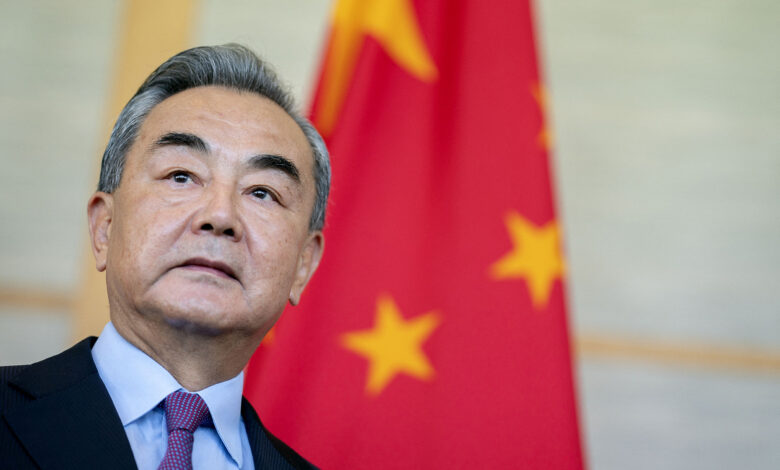 China's Foreign Minister Wang Yi lashed out at US House Speaker Nancy Pelosi on Wednesday, calling her visit to Taiwan a "complete farce" and warning that "those who play with fire will perish."
"The United States is violating China's sovereignty under the pretense of democracy," Wang told reporters on the sidelines of a meeting with ASEAN (Association of Southeast Asian Nations) foreign ministers in Cambodia.
In a statement earlier Wednesday, China's Foreign Ministry criticized Pelosi for "brazenly" going ahead with her visit, claiming it "maliciously infringes on China's sovereignty and blatantly engages in political provocations."
"It proves once again that some US politicians have become 'troublemakers' of China-US relations," the statement said. 
China's Taiwan Affairs Office also said in a separate statement Wednesday that Beijing will take "criminal punishment measures" for those who are "die-hard" in support of Taiwanese independence.
Military drills: Ahead of Pelosi's visit, China had issued a number of furious warnings, vowing to take "resolute and forceful measures" if her trip to the island went ahead.
After the Speaker's arrival in Taipei on Tuesday, China's military said it would start exercises around Taiwan and launch a series of "targeted military operations to counteract the situation," according to statements from China's Eastern Theater Command and Ministry of Defense.