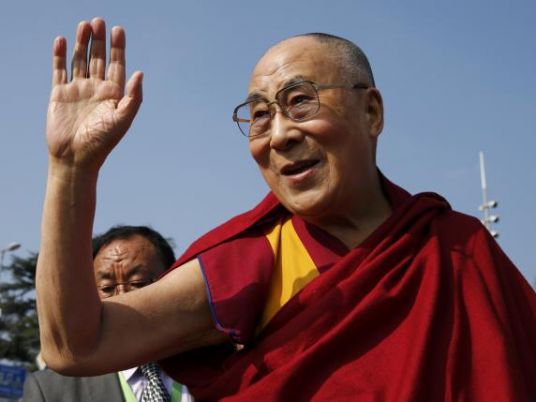 China expressed anger on Monday and threatened countermeasures after exiled Tibetan spiritual leader the Dalai Lama spoke at the European Parliament in the French city of Strasbourg and met its president, Martin Schultz.
China regards the 80-year-old, Nobel Peace Prize-winning monk as a separatist, though he says he merely seeks genuine autonomy for his Himalayan homeland, which Communist Chinese troops "peacefully liberated" in 1950.
Foreign Ministry spokesman Lu Kang said the European Parliament and Schultz had ignored China's "strong opposition" about meeting the Dalai Lama, which ran contrary to the European Union's promises to China on the issue of Tibet.
"China is resolutely opposed to the mistaken actions of the European Parliament," Lu told a daily news briefing, adding that its leaders' insistence on taking an erroneous position had damaged China's core interests.
"China absolutely cannot remain indifferent, and we will make the correct choice in accordance with our judgment of the situation," he added, without elaborating on what China may do.
Few foreign leaders are willing to meet the Dalai Lama these days, fearful of provoking a strong reaction from China, the world's second-largest economy.
Last week, Beijing warned Taiwan not to allow the Dalai Lama to visit, after a high-profile Taiwan legislator invited him to the self-ruled island Beijing claims as its own.
Tibet's spiritual leader told the European Parliament last week he hoped the Tibetan issue would be resolved but urged the outside world and the European Union in particular not to hold back from criticizing Beijing.
The Dalai Lama, who also met the European Parliament's foreign affairs chairman, Elmar Brok, fled to India in 1959 following a failed uprising against the Chinese.
Rights groups and exiles accuse China of trampling on the religious and cultural rights of the Tibetan people, charges strongly denied by Beijing, which says its rule has brought prosperity to a once backward region.