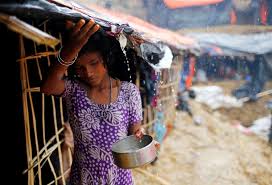 Foreign companies in China have welcomed the ruling Communist Party to set up cells in their firms, a senior official said on Thursday, though some executives have expressed concern about the party's growing role in their operations.
The presence of party units has long been a fact of doing business in China, where the law requires companies, including foreign firms, to set up a party organization.
Many executives had long seen the measure as symbolic.
But as President Xi Jinping's efforts to strengthen the party's role throughout society have reached the local operations of foreign companies, some executives told Reuters earlier this year that they were concerned about the resulting demands they face.
Party cells in foreign firms were well-received as a way of helping them understand Chinese policies and resolving disputes, Qi Yu, a deputy head of the Communist Party's Organisation Department, told a news briefing on the sidelines of a key twice-a-decade party congress in Beijing.
"Senior executives at some foreign invested companies say party organizations can help them to understand in a timely manner Chinese policies, to resolve salary disputes, and provide positive energy for the company's development," said Qi.
"The vast majority of investors welcome and support party organizations to have activities in their company," he said.
In July, executives from more than a dozen top European companies in China met in Beijing to discuss their concerns about the growing role of the party in their local operations, Reuters reported.
One senior executive whose company was represented at the meeting told Reuters some firms were under "political pressure" to revise terms of their joint ventures with state-owned partners to allow the party the final say over business operations and investment decisions.
The executive declined to be identified given the sensitivity of the matter.
But Supervision Minister Yang Xiaodu, who is also a deputy at the party's graft-busting Central Commission for Discipline Inspection, said a US executive had told him that his best workers were party members.
"So he said, 'I hope the company can have more Communist Party members and that party organizations can do more,'" said Yang, who was seated beside Qi on Thursday.