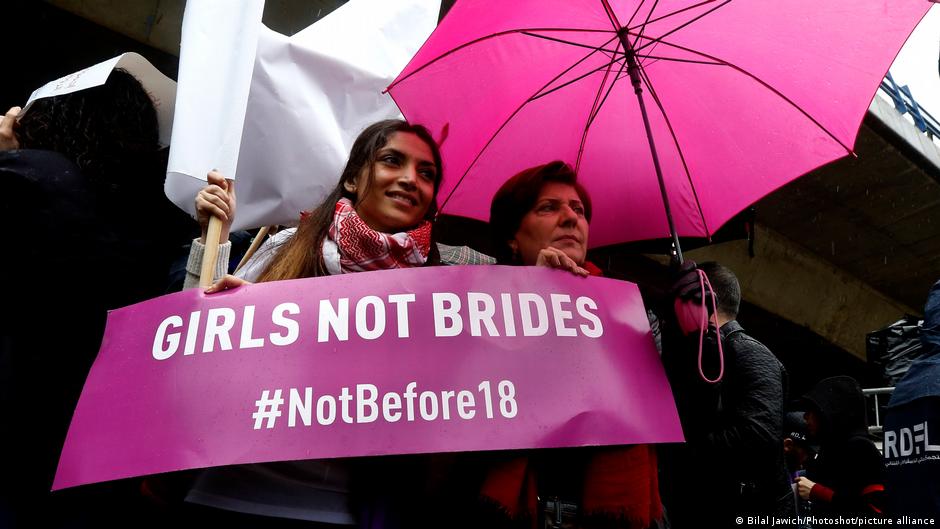 Egyptian Minister of Social Solidarity Nevine al-Kabbaj said that child marriage burdens more than children and their families, but the Egyptian state as a whole.
Kabbaj's statements came during the ministry's seminar for beneficiaries of the "Awareness" program for development and decent life, to follow up on the most important achievements of the campaign against child marriage, which was launched by the ministry last month and until the end of July.
The seminar was attended by representatives of the European Union, the British Embassy in Cairo, the United Nations Development Program in Egypt, partners from government agencies, representatives and representatives of parties.
Experts from the Justice Ministry are currently working on drafting a law that criminalizes and increases the punishment for for the parents, Maazoun (Islamic clerks mandated to document marriage contracts), and mediators who facilitate the way for girls to marry before they reach the age of 18.
Egypt's rising awareness of rights
She said that Egypt is witnessing a real shift in upholding the rights of children, women and human rights in general.
It has also placed a greater emphasis on the importance of investing in people, and the need for equal educational and health opportunities in light of the state's vision towards a decent life for everyone in Egypt.
The Minister of Social Solidarity expressed her affection for what happens to girls, as their innocence is killed and they are thrown a marriage when they do not have the capabilities or abilities to run a family or raise children.
Kabbaj added that child marriage is an assault on human dignity and is a full-fledged crime, as it has psychological and physical effects on a girl who still needs someone to take care of her.
She referred to a study issued by the Central Agency for Public Mobilization and Statistics on the conditions of rural women, which indicated a high rate of child marriage, under the age of 18, which reached 14 percent of all marriages in many regions.
The minister said that about 40 percent of all child marriages In Egypt involve illiterate couples, followed by those with a middle school certificate at 27 percent.
This phenomenon has a negative impact on the state's goal of achieving development, she explained because the increase in the population equals an increase in consumption and the rate of services required to be provided to citizens – and an increase in the unemployment rate.