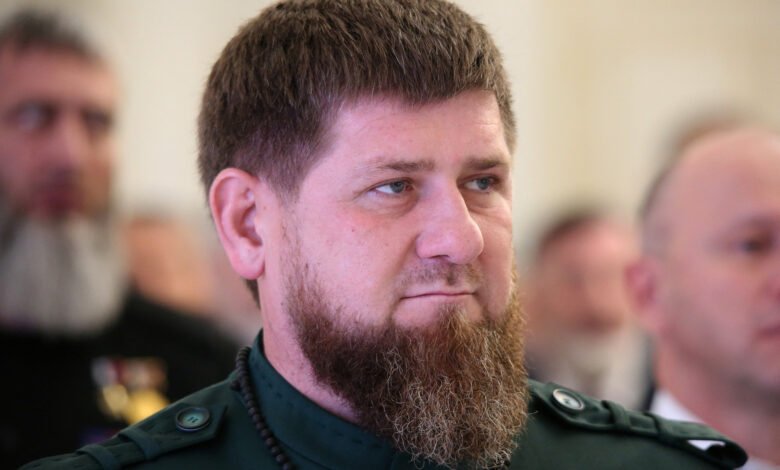 Ramzan Kadyrov, the pro-Kremlin leader of Russia's Chechnya region, has dismissed as "enemy propaganda" reports that his loyalist troops suffered heavy losses in recent fighting in the Luhansk region of eastern Ukraine.
In a video posted to his Telegram account late Tuesday, Kadyrov responded to Ukrainian claims that many Chechen troops from the Akhmat battalion had been killed in the city of Lysychansk. Ukraine's General Staff said earlier that at least 30 Chechen fighters had been killed when their unit was destroyed and up to 15 others wounded.
"The enemy propaganda channels are making up tall tales. Now they are writing about hundreds of Chechen fighters killed near Lysychansk … it is not true," Kadyrov said.
"Let me set the record straight: it is not true. Not a single one of our fighters was killed in the above-mentioned district."
He claimed Chechen squads were "doing very well" in Ukraine, adding his troops were preparing "more surprises" for Ukrainian forces. "These are not empty words," he warned.
Chechen fighters: Kadyrov has been accused by international and independent observers of gross human rights violations in his home territory and beyond. He leads sizeable paramilitary forces that —  while formally a part of Russian security structures —  have personal loyalty to him.