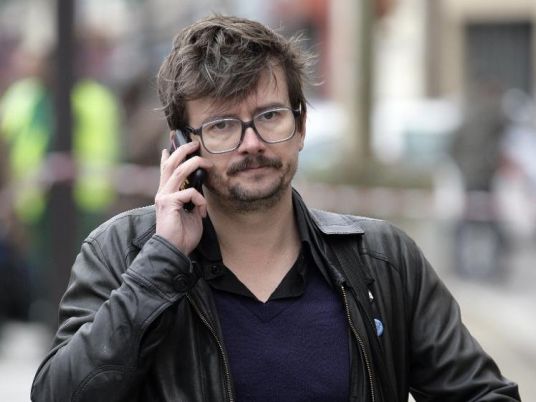 Luz, one of the Charlie Hebdo cartoonists to survive January's Islamist attack on the French satirical magazine, on Thursday published an album recounting his life after the massacre.
Entitled "Catharsis", the album portrays some of the hardships faced by the cartoonist since the attacks that left 12 dead at the Charlie Hebdo offices: the nightmares and the police escort that accompanies him to his bed.
Luz drew the magazine's "survivors' issue" front cover — a depiction of the prophet Mohammed under the banner "all is forgiven."
In the cartoon, the prophet holds a placard that reads "Je Suis Charlie" ("I am Charlie") a rallying call of support for the magazine that went viral and became a symbol for freedom of speech.
"One day, the ability to draw left me, at the same time as a whole bunch of friends," writes Luz in a preface to the album, referring to the horror of the events of January 7.
"The only difference was that it (writing) came back. Little by little. Both darker and more light-hearted."
After the survivors' issue, Luz — real name Renald Luzier — said he would no longer draw the prophet.
And earlier this week, the cartoonist announced he was leaving the paper but denied his departure was linked to internal problems at the paper that have come to the fore in the wake of the attacks.
At the time of the shooting, Charlie Hebdo was struggling to make ends meet, with a weekly circulation of around 30,000.
But the survivors' issue sold a staggering eight million, a record for the French press, and the magazine has been inundated with donations.
However, the staff have become embroiled in a bitter dispute about how to use the money, with some editorial staff accusing management of not being transparent enough about their plans.
Fifteen of the magazine's 20 staff members — including Luz — called in April for all employees to become equal shareholders in Charlie Hebdo.
Management said on Monday that 4.3 million euros (4.8 million) in donations, raised by 36,000 people in 84 different countries, would be "handed over in full to the victims."