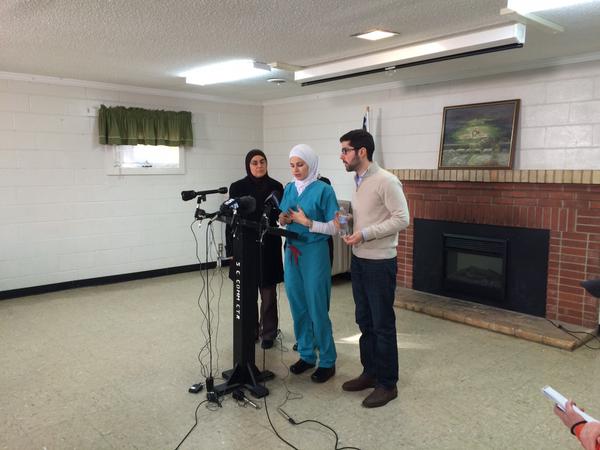 The family of three young Muslims killed Tuesday in a shooting outside the University of North Carolina in Chapel Hill said the killings should be handled as a hate crime.
Craig Stephen Hicks, 46, was arrested for the shooting dead of Deah Shaddy Barakat, 23, his wife Yusor Mohammad, 21, and her sister Razan Mohammad Abu-Salha, 19.
"We ask that authorities investigate these senseless and heinous murders as a hate crime," Deah's family said in a press conference posted by ABC on Wednesday.
While police say they have yet to understand the motivation behind the murder, his wife of the neighbor, Karen Hicks, said in a press conference that the murder was a result of a longstanding dispute between her husband and the three over a parking space.
In an interview with anchor Anderson Cooper on CNN, Suzanne Barakat, the sister of Deah, offered a similar explanation, saying the neighbor held a grudge with the slain students. "It's basically incomprehensible to me that you can murder three people by shooting into their head and killing them over a parking spot," she said.