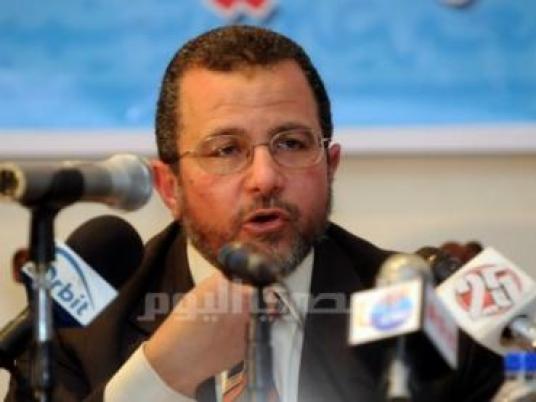 The Censorship Authority has demanded changes to the script of "Ashan Khater Torabek" ("For Your Sake, My Country"), a new play by director Mohamed al-Sharqawy.
Sharqawy told Al-Masry Al-Youm that the new performance was slated for a debut last Thursday, but censorship officials refused to license it after viewing it Wednesday, one day before the opening show.
The director said the censorship panel set three conditions to license the show: It should avoid criticism of the ruling regime, not feature a bearded character, and remove the name "Qandil" from the script.
Sharqawy explained that some scenes contain satirical references to Prime Minister Hesham Qandil, including his African tour to resolve Nile water issues.
Several observers and artists had voiced concerns over the future of the freedom of expression under the country's Islamist, post-revolutionary regime. A number of artists have been lambasted by Islamist figures and sued for producing work deemed to be against Islamic teachings.
Edited translation from Al-Masry Al-Youm