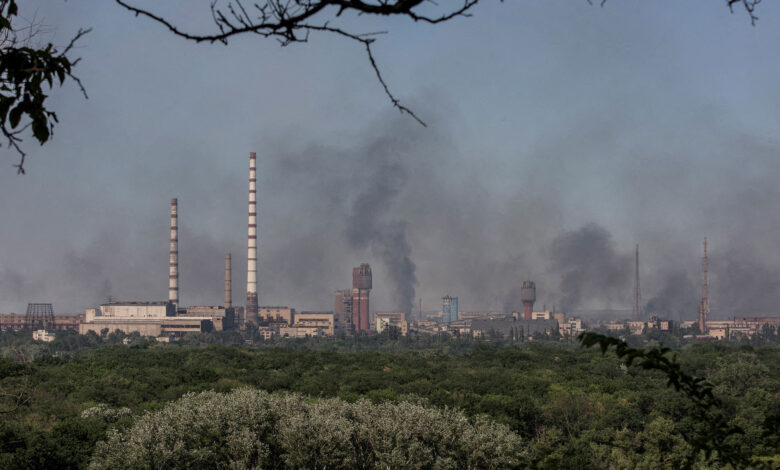 Negotiations are underway to allow for the safe evacuation of hundreds of civilians sheltering at a chemical plant in Severodonetsk, the head of the district's military administration told Ukrainian television.
"A ceasefire and a corridor are being negotiated, but there are a lot of Russian provocations and 'games,'" Roman Vlasenko said, though made clear that he did was not personally involved in talks.
Russia earlier this week said that it would open a "humanitarian corridor" for civilians at the plant to evacuate, but only to Russian-controlled territory to the north, not to Ukraianian-held Lysychansk to the west.
Serhiy Hayday, head of the regional military administration, told CNN on Thursday that an evacuation would be possible only if there were a complete ceasefire, but that he was highly skeptical of any promises made by Russia.
Vlasenko said that the situation at the Azot plant was "tense."
"Bridges are all blown up, there is no direct access to Lysychansk," he said. "We use creative approaches to communication and logistics."
At repeated points during the war, Ukrainian officials say, Russian forces have broken promises to open evacuation corridors, driven civilian evacuees onto their territory and failed to observe ceasefire agreements.