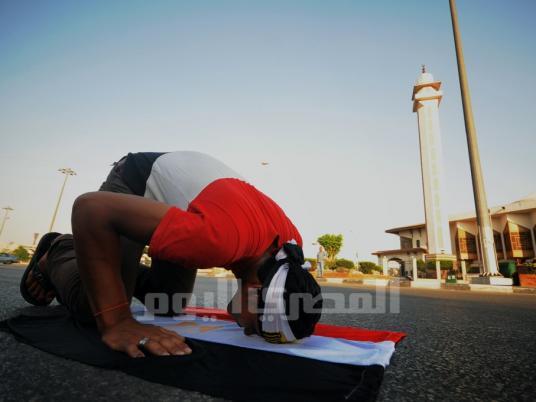 The Chamber of Audiovisual Media Industry (CAMI) notified the CBC television channel on Sunday that its "Momken" chat-show program was suspended for 15 days following complaints about a guest interviewed by host Khairy Ramadan.
The show featured guest Taymour al-Sobky, the previously unknown administrator of a Facebook page called "The Diary of a Screwed Up Husband," contains comicbook material dedicated to mocking wives who cheat on their husbands.
During the TV interview, which took place two months ago, Sobky reportedly accused Upper Egyptian wives of cheating on their husbands. Sobky also suggested that many Egyptian women are inclined toward infidelity due to the widespread problem of impotence among Egyptian men.
The chamber issued a statement on Sunday stressing respect to all Egyptian women and denouncing Sobky's accussations.
CAMI held an emergency meeting at 5 p.m. on Monday to take an action in response to the incident.
The chamber decided to hold an investigation, suspending the program for 15 days and interviewing the show's crew about the incident.
CAMI said the move was partly intended to show support for a lawsuit is filed against Sobky on the grounds that his comments had offended public morals.
Mohamed al-Amin, the head of CAMI, said the chamber had blocked the show and started investigations into Ramadan because he had not defended Upper Egyptian women against Sobky's accusations.
The chamber also called on the House of Representatives to issue a new law regulating media content.
Amin called on the prime minister and the House of Representatives to speed up the creation of a law to regulate media and said Sobky should be banned from appearing on TV.
Mohamed Hany, president of CBC, said the channel would comply to the chamber's decision.
The CBC issued a statement Sunday apologizing for Sobky's remarks, saying the channel is against insulting any citizen. The statement described Upper Egyptians as a source of pride and dignity to the nation.
Edited translation from Al-Masry Al-Youm