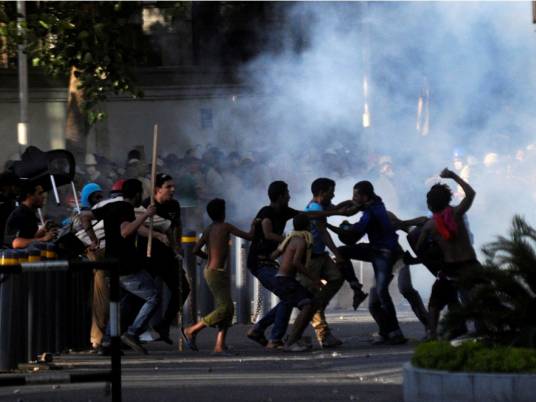 The number of injured in clashes between supporters and opponents of Mohamed Morsy on the Damietta Nile Corniche rose to 59 people on Wednesday.
Four people were said to be in a critical condition.
Clashes erupted when local residents attempted to force pro-Morsy marches into al-Saa Square where the Muslim Brotherhood was demonstrating.
Firearms and bladed weapons were reportedly used.
Residents attempted to storm the telephone exchange building, believing there to be snipers on the roof.
The crowds set a travel agency ablaze, thinking the owner was a member of the Brotherhood.
Prosecutors are investigating the matter and taking testimonies from those injured.
Edited translation from Al-Masry Al-Youm