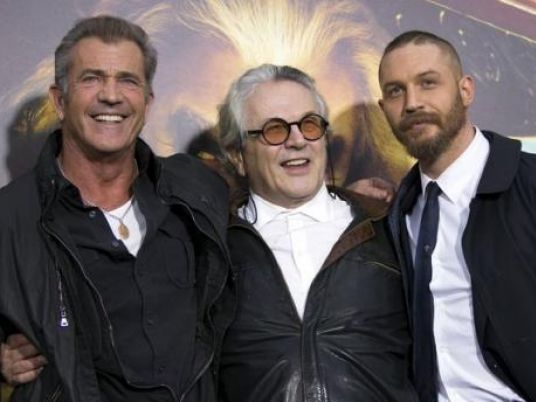 The much-anticipated rebooted version of "Mad Max" has seen cast members old and new unite on the red carpet with Mel Gibson, who starred in the original 1979 action film, making a surprise appearance.
The actor and director, 59, played anti-hero Max Rockatansky in the Australian movie, directed by George Miller.
Gibson joined the cast of the fourth installment of the franchise "Mad Max: Fury Road", also directed by Miller, at the film's Hollywood premiere, posing for pictures on the red carpet. The film stars British actor Tom Hardy as Rockatansky and Oscar winner Charlize Theron as female lead Furiosa.
"We needed someone equal to Max in this story and that was Furiosa and it was cool to do it and Charlize was up to it," Miller said at the premiere on Wednesday night.
The film is set in a post-apocalypse, dystopian Australia where police officer Rockatansky battles hardened criminals from the outback. Trailers have shown plenty of action with car chases, explosions and fight scenes set against a barren desert backdrop.
"It's really important that George is enthused not only about his old legacy of 'Mad Max' but by returning to the wastelands with his Mad Max character he's actually handed the baton over and given you Furiosa," Hardy said.