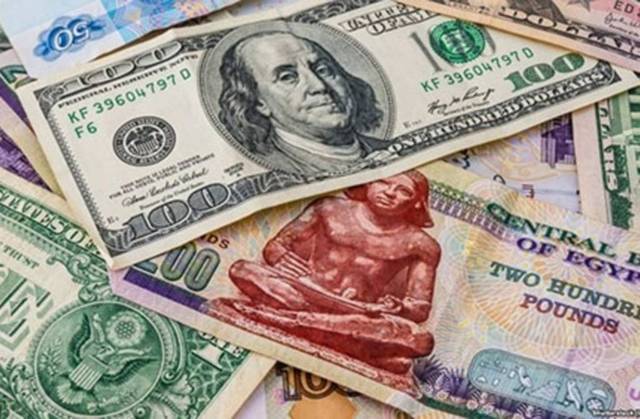 The Central Bank of Egypt uses its tools with flexibility and unconventional form to maintain price levels, Tarek Fayed, Chairman of the Board of Directors of Banque du Caire, said, stressing that cash reserves are within safe limits and cover six months.
He asserted, during a telephone interview with the journalist Ahmed Moussa, on the "On My Responsibility" program on Sada al-Balad news channel, on Wednesday, that the Central Bank will take the appropriate decision during its meeting on Thursday that fits with the critical stage that the whole world is going through.
The coronavirus crisis and the Russian- Ukrainian war resulted in negative repercussions worldwide, including violent disruptions in supply chains, he noted.
He explained that global economic growth rates reached 3.6 percent, pointing out that the state of the Egyptian economy is reassuring thanks to the economic reforms implemented by the government, which resulted in an increase in the growth rates of GDP, and a decrease in inflation rates and unemployment.
"The state in general has been working proactively during the past periods, to absorb shocks that the economy may be exposed to, which had a role in absorbing the shocks, and we hope to cross to safety," said Fayed.
The economic reform program contributed to the formation of large cash reserves, he said, adding that ash reserve rates are still within the safe limits and cover more than six months.
The political leadership worked to maintain economic activity in the last period through a set of measures, including the Central Bank's decision to postpone the payment loans by citizens for six months at a total of LE2 trillion.
He pointed out that the Central Bank launched many initiatives in the past two years.
"The Central Bank is working in an unconventional cumulative manner, absorbing many past crises, including the global crisis of 2008," said Fayed, noting that unemployment rates fell to 8 percent after it was 13 percent.
Inflation levels around the world affect the incomes of citizens, he said, adding that the issuance of savings certificates with high interest was appropriate for current stage, and contributed to facing any inflationary waves.
"The decision to raise interest rates is specific to the Monetary Policy Committee of the Central Bank, which includes experts at the highest level, and determining the interest rate is linked to inflation, in general," he continued.
Fayed stressed the ability of officials and decision makers to take right decisions although Egypt is facing an exceptional crisis that it has not seen in 80 years.
According to Fayed, foreign exchange flows exceeded US$160 billion after the Egypt implemented 2016 economic reform program with the International Monetary Fund.