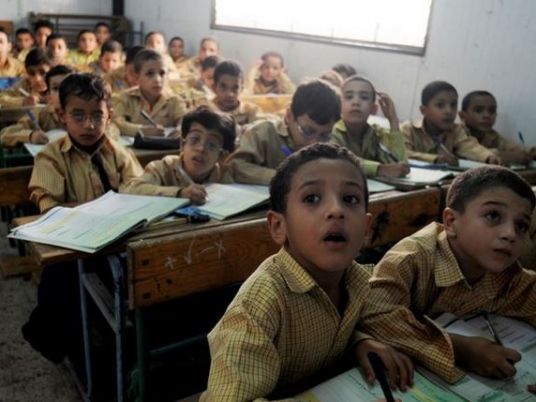 The Central Agency for Public Mobilization and Statistics (CAPMAS) said that Egypt's 2013 illiteracy rate stood at 25.9 percent for citizens 10 years old and above.
At least 17.2 million people, including 10.9 million females, were illiterate, with the highest rate in Upper Egypt.
In a statement on the occasion of International Literacy Day, CAPMAS said around one in three persons 15 and older is illiterate.
The illiteracy rate among youth was significantly lower than among those above 60. Only 8.6 of those 15-24 could not read and write, compared to 64 percent of senior citizens.
Illiteracy among residents in urban areas reached 19.1 percent, compared to 31.2 percent for residents in rural areas.
Fayoum came in first place in terms of illiteracy with 37 percent of the population unable to read and write, Sohag was second with 35.5 percent, Minya came in third with 35 percent, Luxor was fourth with 34.4 percent and Beni Suef rounded up the top five list with a 33.1 percent illiteracy rate.
The lowest rate was found in the Red Sea governorate, with illiteracy standing at 12 percent.
In Cairo, illiteracy reached 20.2 percent, compared to 31.8 percent in Alexandria.
The illiteracy rate among the employed was 25.9 percent, while 9.8 percent of the unemployed were illiterate.
Edited translation from Al-Masry Al-Youm