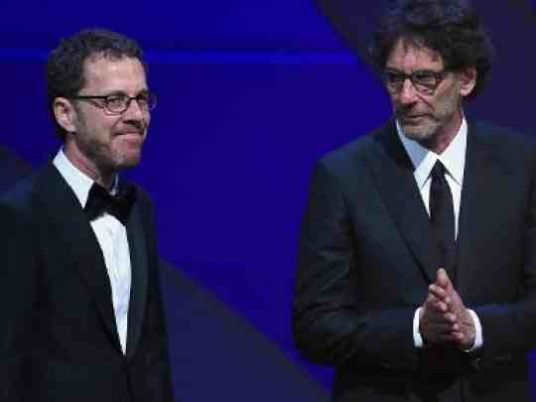 Cannes' Palme d'Or and other prizes to be handed out at the closing ceremony of the film festival on Sunday will be decided by a jury mostly made up of star actors and directors:
The Coen brothers
Joel and Ethan Coen, the sibling writing/directing duo behind quirky US cult hits "The Big Lebowski" and "Fargo", and the Oscar-winning "No Country for Old Men", are this year's co-presidents of the jury. Their work shows a marked taste for quirky humor, dark themes and menace.
Jake Gyllenhaal
The 34-year-old American has acting in his bones, born to film producer and film director parents and performing before the camera since age 11. "Donnie Darko" brought him notice that turned into fame when he starred in "Brokeback Mountain". Since then, his career has mixed commercial roles (in "Zodiac", "Prince of Persia" and "Source Code") with intriguing thespian picks ("Enemy", "Nightcrawler").
Sienna Miller
The 33-year-old British actress's career took off in 2004's "Layer Cake" (which earned its star, Daniel Craig, the role of James Bond) and her turn as Andy Warhol's muse in 2005's "Factory Girl". A string of forgettable roles in movies such as "GI Joe: The Rise of Cobra" followed, although her career appears back on track now after supporting roles in two Oscar-nominated films last year, "Foxcatcher" and "American Sniper".
Sophie Marceau
Sophie Marceau, 48, has carved out a more-than-three-decade-long career in her native France, and is probably best-known elsewhere for her turns in the big-budget studio movies "Braveheart" and as a Bond villain in "The World is Not Enough". She also has built up a directing CV with 2002's "Speak to Me of Love" and 2007's "Trivial".
Guillermo del Toro
This Mexican director has become a powerhouse in Hollywood for his fantasy blockbusters that savvily balance human relationships and big-screen spectacle, in the style of "Lord of the Rings" director Peter Jackson (he even joined Jackson in co-writing the screenplay for the recent "Hobbit" trilogy). Del Toro's Spanish-language "Pan's Labyrinth" won multiple Oscars for its lush and imaginative look, while his devilish superhero movie "Hellboy" and its sequel cemented his Hollywood status.
Xavier Dolan
This 26-year-old Canadian is a directing prodigy. His French-language "Mommy" last year picked up Cannes' Jury Prize. His career started early, at age 20, with "I Killed my Mother". His first English-language feature, "The Death and Life of John F. Donovan", is due out next year.
Rossy de Palma
Long a go-to actress for legendary Spanish director Pedro Almodovar, Rossy de Palma is immediately recognizable for her unique looks. The 50-year-old Spanish actress was regularly cast in Almodovar films, starting with 1987's "Law of Desire", through to 2009's "Broken Embraces".
Rokia Traore
This 41-year-old Malian is neither an actress nor a director, but her music, which restructures traditional standards from her country, has become a touchstone in the "world" genre. Her last album, "Beautiful Africa", came out in 2013.