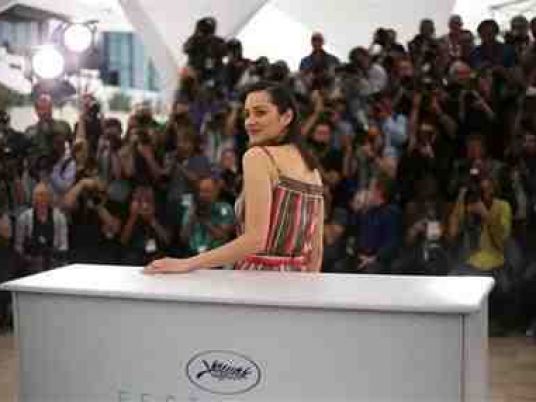 Just what film directors Joel and Ethan Coen are thinking is a question that has long bedeviled moviegoers. Now they have the Cannes Film Festival on pins and needles, too.
The 68th Cannes Film Festival wraps up with an awards ceremony Sunday night that will bestow the coveted Palme d'Or on one of 19 films in competition. The decision is left up to the jury, headed this year by the Coen brothers, who themselves won the Palme d'Or in 1991 for "Barton Fink."
Among the favorites to capture Cannes' top honor this year are the Hungarian Holocaust drama "Son of Saul" by first-time director Laszlo Nemes; Italian director Paolo Sorrentino's wry mediation on aging in "Youth;" Taiwanese director Hou Hsiao-Hsien's lavish martial arts drama "The Assassin;" and American Todd Haynes '50s lesbian romance "Carol."
Others on the Cannes jury this year include Guillermo del Toro, Jake Gyllenhaal, Sienna Miller, Sophie Marceau, Xavier Dolan, Rokia Traore and Rossy de Palma.
One thing is for certain: For the first time in several years, the Palme d'Or winner won't be a three-hour art-house epic.
The iconic award itself – with its gold palm branch that was re-designed last year by Chopard – is made of 18-carat "Fairmined" gold, hand-cast in a plaster mold and fixed on a cushion of unique cut crystal. It was honored at this year's festival in a film directed by Alexis Veller that interviewed recipients such as Quentin Tarantino, Martin Scorsese and Jane Campion.
On Saturday, "Rams," a drama set among farmers and their sheep in a remote Icelandic valley, won the Cannes Film Festival's Un Certain Regard competition. Jury president Isabella Rossellini said Grimur Hakonarson's film was honored for "treating in a masterful, tragicomic way the undeniable bond that links all humans to animals."
Its second-place Jury Prize went to Croatian director Dalibor Matanic for "Zvizdan" ("The High Sun"), which explores love and ethnic hatred in the Balkans.
The Un Certain Regard competition honors new directors and more offbeat films than the Palme d'Or.