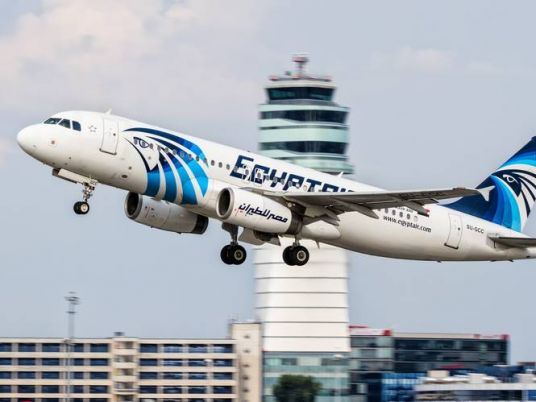 Canada has halted a ban on belly cargo on direct passenger flights from Egypt following a more than two-year suspension over security concerns, Egypt's Minister of Trade and Industry Tarek Kabil said in a statement on Wednesday.
According to the statement, the decision to lift the ban came after a technical delegation from the Canadian Transport Ministry visited the airport to inspect logistics and security measures on direct cargo flights to Canadian city Toronto.
The decision came after efforts from the Egyptian Commercial Representation Bureau in Montreal in coordination with the Egyptian Civil Aviation Ministry, Kabil added.
Canada and the US had imposed a ban on belly cargo on direct passenger flights by Egypt's national carrier EgyptAir shortly after a Russian jet was downed in Sinai in October 2015, killing all passenger on board.
Belly cargo is freight that is stored under the main deck of an airplane, it is mostly used to store textiles, fruit and vegetable.
With Egypt currently working on hiking its exports revenues as one of the main income pillars and sources of hard currency, Kabil believes that this decision will boost the competitiveness of Egyptian exports in the Canadian market, mainly exports of agricultural crops.
Following the downing of the Russian jet in 2015, a number of European countries suspended direct passenger flights to Egypt over safety concerns. However, they have been resuming flights following an improved security situation and measures.
Last week, Russia's largest airliner, Aeroflot, resumed flights to Cairo after more than two and a half years of suspension.