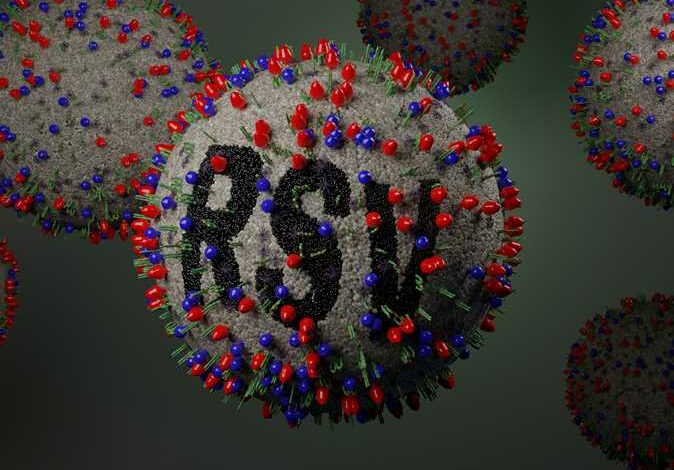 The Egyptian Ministry of Health and Population said that there is no antibiotic that treats the respiratory syncytial virus (RSV), which is currently circulating among children of different ages.
The ministry explained that the reason is because RSV is a virus and not bacteria, and antibiotics are medicines to treat infections caused by bacteria or fungi.
On its official Facebook page the ministry added that there is no vaccine against RSV, due to the periodic change in the proteins of the virus.
There are however treatments given to children at a young age, it said, so a specialist doctor should be consulted when symptoms of the syncytial virus appear to decide the appropriate treatment.
Symptoms of the RSV for children
The Health Ministry announced the symptoms, which require the child to abide by the doctor's instructions and refrain from mixing with other children.
Symptoms include:
Difficulty in breathing.
Sore throat.
High temperature.
Runny nose.
Vomiting.
The Ministry of Health stressed the need for the child to visit a specialist doctor as soon as any symptoms of the virus appear, in order to receive appropriate care and treatment.
When antibiotics lose ability to treat?
In the context of emphasizing the ineffectiveness of antibiotics in the treatment of RSV, the Health Ministry clarified that this type of medication confronts disease-causing bacteria or fungi, which leads to recovery from them, but its excessive use leads to the emergence of resistance that affects the body and infects it with diseases.
Antibiotic resistance
Overuse of antibiotics may be counterproductive. Instead of eliminating disease-causing bacteria, overuse may lead to bacteria developing resistance over time, making infections more difficult to treat and leading to severe illness or death.
Causes of bacteria resistance to antibiotics
There are some factors that cause antibiotic resistance, and these factors, as announced by the Health Ministry, include:
Misuse and overuse of antibiotics.
Lack of commitment to personal hygiene and lack of infection prevention and control measures.
Taking antibiotics without consulting a doctor.