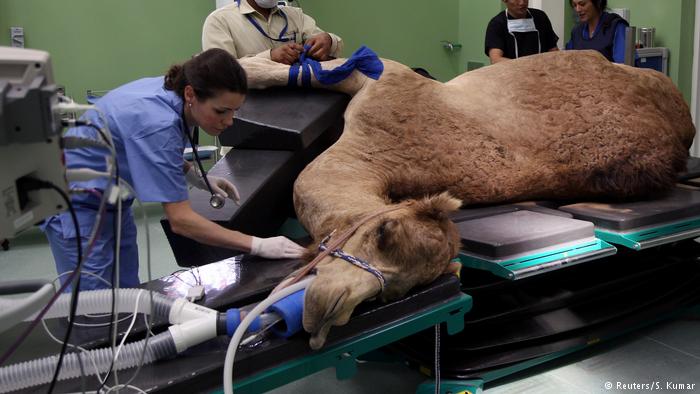 While hospital care for race horses is highly sophisticated and available worldwide, the same is not the case for camels. A new hospital has been opened in Dubai with state-of-the-art equipment especially made for them.
A $10.9 million camel hospital has opened in Al Marmoum, Dubai with state of the art treatment on a par with that offered for racehorses.
Director of the hospital Mohamed Al Bulooshi said "There are a lot of equine hospitals because horses have existed for centuries as have their races but for camels, no."
"We are very interested in preserving our heritage," he said. "And we found that we must care for camels, not only by breeding and raising them but also by being able to medically treat them."
The hospital has found it difficult to find equipment specific to treating camels and as a result, much of it has been made to order. There is an operating theater and an x-ray room with MRI, and CAT scan facilities are to be installed next year.
There is also a small racetrack where the camels can be rehabilitated.
Staff have been recruited to work at the hospital from the UK and Mexico.
There are also plans to carry out medical research to improve understanding of camel biology.