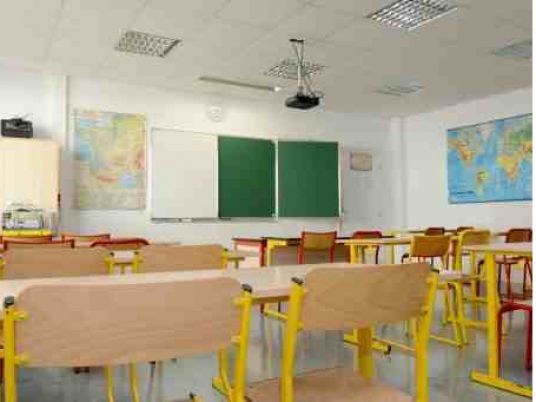 A recent study by Edarabia found that education in Egypt's most expensive school, Cairo American Collage, could cost parents up to LE2,928,000 million for the entire 12 years of schooling.
The report, which gave out several statistics about cost education in Cairo, also did a rundown of the top 19 most expensive schools in Egypt, with the cheapest being the International School of Egypt (ISE) costing 768,650 for the entire duration of a child's education.
Among other schools that made the most expensive schools list were Malvern College Misr; which came in second place costing 2,100,000, the New Cairo British International School (1,746,287), Schutz American School (1,577,792), American International School (AISE) (1,503,210) and British International Modern School (1,490,474). International School of Choueifat came in 14th on the list, costing LE900,000 for the entire education duration.

As for the schools that charge the highest for the last year of study, Cairo American Collage came in first place, charging students LE429,832 to get their diplomas, followed by New Cairo British International School (260,545) and Schutz American School (254,855).
The study also ranked the cheapest private educational institutes in Egypt, with Abdullah Refaee Azhari Private Institute costing LE4,200, Al Bayan Azhari Private Language Institute (7,100) and Al Safa Azharian Language Institutes (11,500).
The study also said that in total Egypt has the largest education system in Africa, as almost a third of its population are in school, around 20 million students; two million of those go to private schools.
Finally, the study confirmed that there are several systems of education in Cairo, the most famous of those are the American and British diplomas, Canadian diplomas, Egyptian diplomas, French diplomas, German and Islamic diplomas.
While public education in Egypt is known to be extremely weak, Egypt has been achieving small steps towards improvement. Egypt's overall education quality for 2018 ranked 129 in Spectator Index, compared to 130 in 2017.
According to its website, Edarabia ranks itself as the Middle East's #1 education guide. The website was launched at Dubai in 2005.