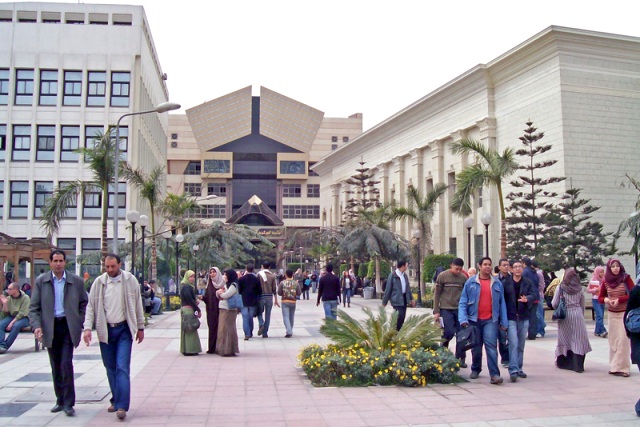 The American media company US News and World Report revealed its "2019 Best Global Universities Rankings", which placed Cairo University at No. 448 worldwide.
The 2019 rankings evaluated 1,250 universities across the world, including 14 Egyptian universities. It used 13 ranking factors and focused on institutions' research performance.
The rankings placed Mansoura University at No. 698, Suez Canal University at No. 717, Ain Shams University at No. 729, Alexandria University at No. 745, Assuit University at No. 853, al-Azhar University at No. 985, Zagazig University at No. 989, Tanta University at No. 1060, Helwan University at No. 1077, and Menoufia University at No. 1164.
British University in Egypt (BUE), Fayoum University and Zewail City of Science and Technology came at end of the ranking.
Egyptian Prime Minister Mustafa Madbouly announced in October that the number of Egyptian universities now on the Times magazine's annual "World University Rankings 2018"  list has increased to 19 out of the world's top 1,200 universities.
The list picked the universities out of a pool of 25,000 universities worldwide.
The Egyptian universities that made the list included the American University in Cairo, Banha University, Beni Suef University, Kafr al-Sheikh University, Mansoura University and Suez Canal University, which all came between 601 and 800.
Alexandria University, Cairo University, Fayoum University, Sohag University and Tanta University also made the list, ranking between 801 and 1000.
These were followed by Ain Shams University, al-Azhar University, Assuit University, Helwan University, Menoufia University, Minya University, South Valley University and Zagazig University, which all came between 1,001 and 1,100.
A number of new universities, including international universities, are expected to open over the next few years in Egypt's New Administrative Capital. The government has put improving the country's educational system and infrastructure among the top of its priorities for the coming years in a bid to develop the academic level of the youth, who make up a large portion of the population, and increase their knowledge and skills for future employment opportunities.