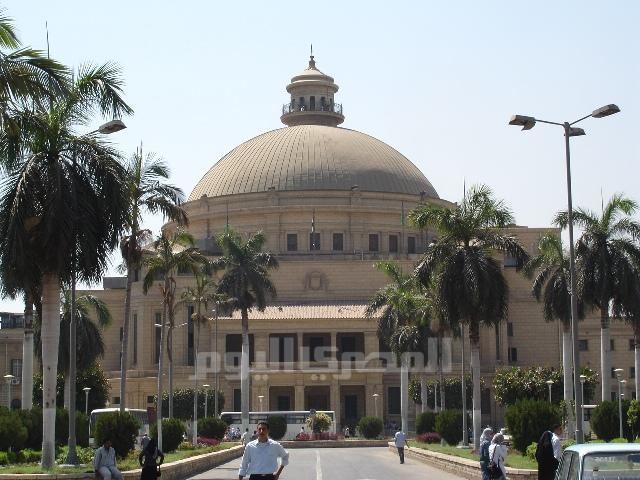 Cairo University progressed on the 2019 Spanish Scimago classification for universities by 14 places among 6,459 universities worldwide, al-Watan news website reported on Thursday.
According to the Scimago 2019 listings, Cairo University ranked 299 globally in the "Research Factor" category, surpassing many international universities such as the University of Warsaw (300), Washington State University of Pullman (301), the Max Planck Institute of German Chemistry (301), and the University of Stuttgart, Germany (302).
President of Cairo University Mohamed al-Khest expressed his pride in the great progress achieved by Cairo University in this international classification, pointing out that Cairo University has surpassed the world rankings of well-renowned universities such as the University of Kentucky Health Care (508), the California University Health Care at Irvine (509), the Northeastern University of China (513), and the University of Cag in Turkey (542).
Cairo University came first among Egyptian universities in the same category.
The Academy of Scientific Research and Technology ranked 579 internationally and second among Egyptian research bodies and universities that were listed on the Scimago classification. The National Research Centre ranked third in Egypt and 596th globally, while Ain Shams University ranked fourth in Egypt and 605th globally.
The University of Alexandria ranked fifth in Egypt and 620th globally, while Mansoura University ranked sixth in Egypt and 631st around the world. Al-Azhar University ranked seventh in Egypt and 674th globally, and Zagazig University ranked eighth in Egypt and 676th globally. The University of Beni Suef ranked ninth in Egypt and 680th globally, while Assiut University ranked tenth in Egypt and 682nd globally.