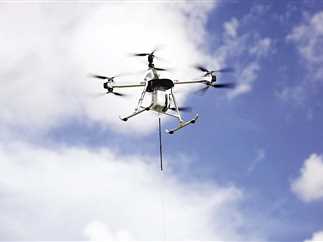 A team of Egyptian aerospace and engineering students at the Faculty of Engineering in  Cairo University won first place in the first phase of the AIAA Design/Build/Fly competition, organized annually by the American Institute of Aeronautics and Astronautics (AIAA).
The final phase of the competition is scheduled for mid-April 2019.
One-hundred and forty teams of students from 140 universities around the world participated in the first phase of the competition, out of which 113 teams qualified for the next phase. The Cairo University team ranked first as it accomplished all the tasks assigned for the teams in the first phase.
The Cairo University team included 11 students from the Aerospace Department of the Faculty of Engineering. They were supervised by Professor Osama Saeed, along with a teaching assistant in the department and a postgraduate student. 
President of Cairo University Mohamed al-Khasht praised the university's team achievement and the ability of the students to garner advanced positions in international innovation competitions.
Khasht said that the university encourages students to participate in international competitions and is keen to provide students with the opportunity to innovate and communicate with peers from other universities around world.
Dean of the Faculty of Engineering at Cairo University, Sayyed Tag Eddin, said that a team representing Cairo University took part in the same international competition in 2016 and 2018 and achieved good results, and praised the students and professors who took part in the 2019 competition.
Edited translation from Al-Masry Al-Youm