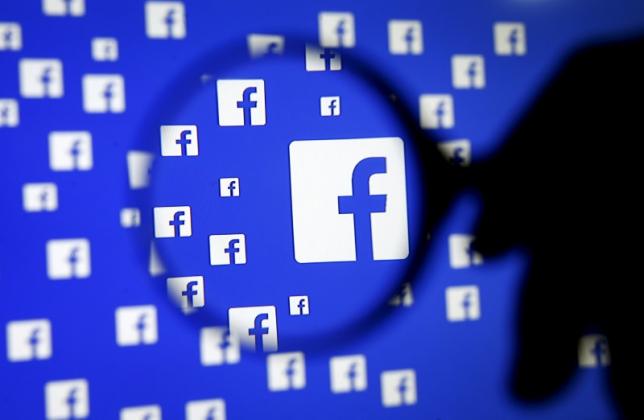 A study cited by Forbes website, and conducted by The Eco Experts company, has named Cairo "the most polluted city on Earth".
The study compares levels of pollution in 48 cities scattered across 24 countries, then compares the cities by aggregating air, noise and light pollution.
Cairo scored the highest in total, followed by Delhi, Beijing, Moscow, Istanbul, Guangzhou, Shanghai, Buenos Aires, Paris and Los Angeles.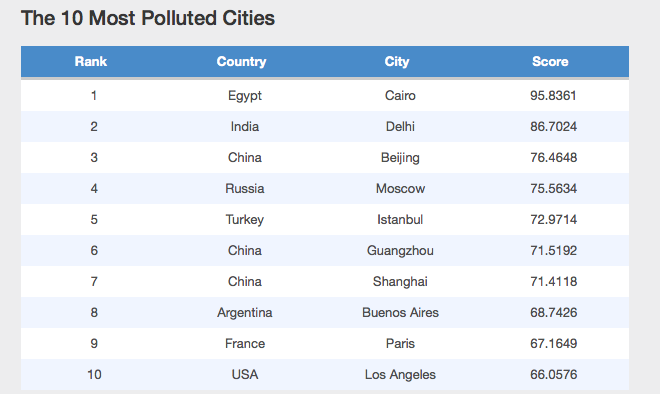 "On an average day, residents of the Egyptian capital breathe in air plagued with PM2.5," the study notes. "That's 11.7 times more dangerous than the recommended safe level by WHO."
"The city also has the 2nd highest levels of PM10 in the world, at 284 ug/m3 on average – 14.2 times over the safe limit."
The study went on to note Cairo as the third noisiest city in the world, behind Guangzhou and Delhi. According to a study by the Egyptian National Research Center, referenced in the article, noise pollution in the city reaches an average of 85 decibels everyday, which Eco Experts likens to spending all day inside a factory.
As for light pollution, the company listed Cairo as the third brightest city in the world, trailing behind Moscow and Chicago.
The study went on to explain its methodology. Air pollution data was taken from the World Health Organisation's (WHO) ambient, outdoor air quality database for each city. Light research relied on the website lightpollution.info, while the noise levels were determined from the Mimi Hearing Index, which rank a city's noise on an increasing scale of 0-2.
Meanwhile, Zurich, Switzerland was determined to be the world's cleanest city. Other countries that ranked low on pollution included Oslo in Norway, Munich in Germany and Vienna in Austria.
It is not the first time Cairo has ranked among the world's most polluted cities. In May 2018, the WHO placed Cairo second on the world list of most polluted large cities – with air pollution globally studied between 2011 and 2015.
In 2017, the UN Environment Programme stated in a report that 40,000 people across Egypt all died from pollution. The report pointed to an absence of trees within Egypt's capital as a leading factor in air pollution.
Another report in March 2018 by the World Hearing Index found Cairo to be almost the world's noisiest city – second only to Guangzhou, China, and followed by Paris, Beijing, and Delhi.