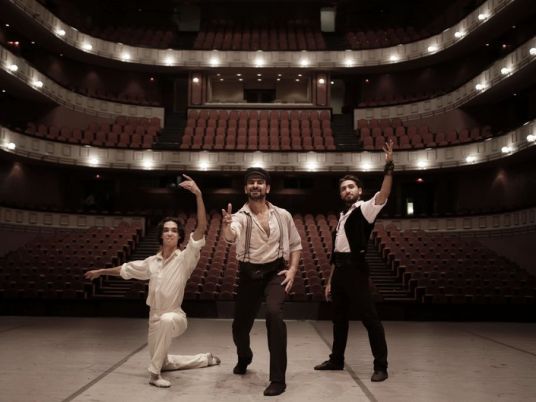 Cairo Opera House chairman Magdy Saber on Tuesday went on an inspection tour of theaters in Cairo, Alexandria and Damanhour, following up the sanitation process and maintenance work being done during the coronavirus suspension period.
The maintenance work includes fixing up sewing and decoration rooms, storing audio and video devices, and upgrading sites and cultural buildings.
Saber urged the swift completion of the maintenance work before theaters resume activities.
Employees at the opera house have successfully fixed any damages left from the recent bad weather wave, he added.
Multiple festivals, artistic events, and theater shows earlier this month were suspended following the cabinet's decision to ban gatherings as a precautionary measure against the coronavirus.
The president of the Cairo Opera House Magdy Saber had announced in March 11 that all concerts and events at the opera house have been canceled until further notice.
He said the opera house's position in this matter is particularly sensitive as it cooperates with a large number of foreigners, including musicians, bands, and ballet dancers from various countries.
Egypt has closed schools and universities across the country for two weeks, and incoming and outgoing flights will also be suspended starting Thursday, March 19 at 12 pm and lasting until March 31, as part of efforts to slow down the spread of coronavirus.
Egypt announced on Tuesday 30 new coronavirus cases and two additional deaths, bringing the total number of cases confirmed so far in the country to 196. 
Six people have died from the virus in Egypt.