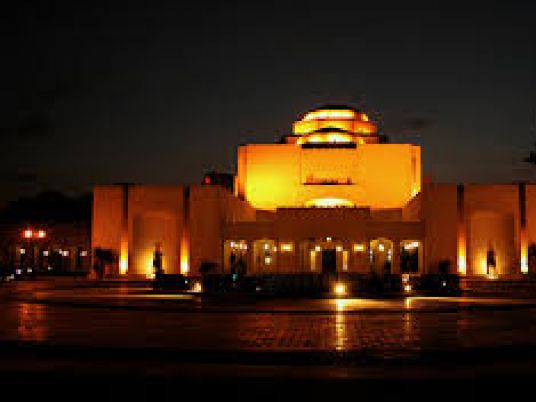 Cairo Opera House to host Christmas concert
With Christmas just around the corner, Cairo Opera House is accommodating its audiences' love for Beethoven as it hosts a classical music concert for Christmas performed by the Cairo Symphony Orchestra on Saturday, December 23 in the Opera's main hall.
Featured in the concert will be the works of two of the most renown composers, Ludwig van Beethoven, whose 'Wellington's Victory Op. 91' will be performed for the first ever time in Egypt by the orchestra, in addition to Wolfgang Amadeus Mozart's 'Mass in C Minor, K 427/417a'.
The orchestra will be accompanied by sopranos Ksenia Skorokhodova and Dina Iskander, in addition to tenor singer Amr Medhat and bass singer Reda El Wakil, who will all perform as soloists, along with an A Cappella Choir, which will be led by Choir Master Maya Gvineria.
This comes as part of a range of celebrations Cairo Opera House has initiated to celebrate the festive season. Also on Saturday, the Cairo Opera's small hall with echo its main hall, with Emad Roshdy and Maha Fanous, alongside others, performing 'Famous Operas, Christmas Songs and Duets'.
Tickets for the Cairo Symphony Orchestra Christmas Concert are available online.
Christmas concerts have become a tradition at Cairo Opera House. It previously hosted a number of Christmas celebrations, usually entertaining their audience with the most beloved Christmas songs.
So as the Nutcracker song would say, "It's almost Christmas… it's almost time to celebrate!"