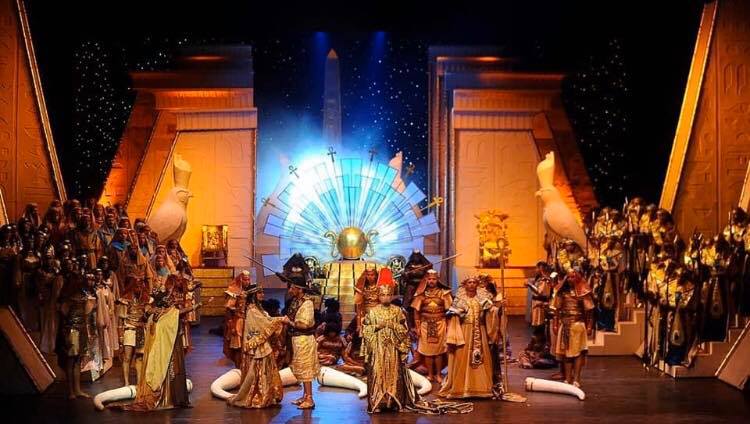 The Cairo Opera House will broadcast the Opera Aida on Saturday at the Egyptian Culture Ministry's Youtube channel, starting at nine pm.
Featuring music by the Cairo Opera Orchestra, dances will be performed by the Cairo Opera Ballet team with vocals by A Cappella Choir.
International guest singers are also set to start alongside soloists from the Cairo Opera Company, including soprano Eman Mostafa, bass singer Reda al-Wakeel, and bass baritone singer Osama Gamal.
The broadcast comes as part of the "Stay at home.. Culture in your hands," initiative launched by Culture Minister Enas Abdel-Dayem as part of state efforts against the coronavirus outbreak.
Written by the great Giuseppe Verdi, Aida Opera is a four-act-opera which follows the story of two star-crossed-lovers: Radames, a soon-to-be Egyptian army commander, and Aida, the Ethiopian slave of Princess Amneris, the King's daughter.
To complicate matters, as operas usually do, Princess Amneris is also in love with Radames.
The story escalates when Aida turns out to be the daughter of the Ethiopian king, who then fights Radames in battle. Their love is tested as Aida is forced to choose between her love for Radames and her sense of duty.
Khedive Ismail had commissioned the Italian musician Verdi to write the Opera Aida, which was shown during the opening ceremony of the Suez Canal in 1869. The opera premiered in Cairo in 1871 to a handful of distinguished members of society. It then went on to play in La Scala, Milan, Italy.