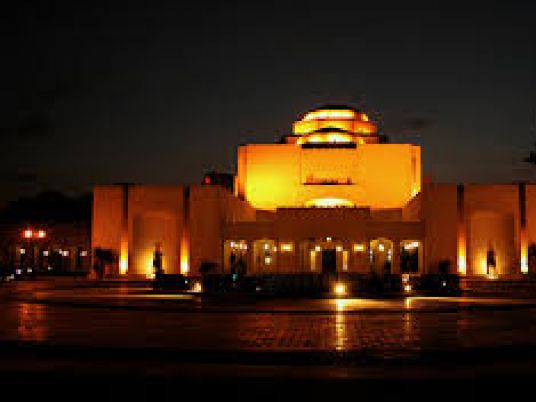 Egypt's Culture Minister Inas Abdel-Dayem has opened the Cairo Opera House to the public for free on the occasion of Sinai Liberation Day, with celebrations to be held on Wednesday evening at 8:00 pm at the Open-Air Theatre.
The director of the Cairo Opera House, Magdy Saber, said that child and youth choirs of the Talents Development Center will perform during the ceremony under the supervision of artist Abdel Wahab al-Sayed.
He added that the celebration includes a collection of national works that influenced the conscience of Egyptian and Arab people and sang by great singers, in addition to a number of contemporary works and interspersed with film scenes on Egyptian victories.
Sinai Liberation Day is celebrated in Egypt on 25 April each year, marking the withdrawal of Israeli military forces from the Sinai Peninsula in 1982 following the 1979 Camp David peace accords that followed Egypt's victory in the 1973 war against Israel.
April 25 is a public holiday for both public and private sector workers.
Edited translation from Al-Masry Al-Youm