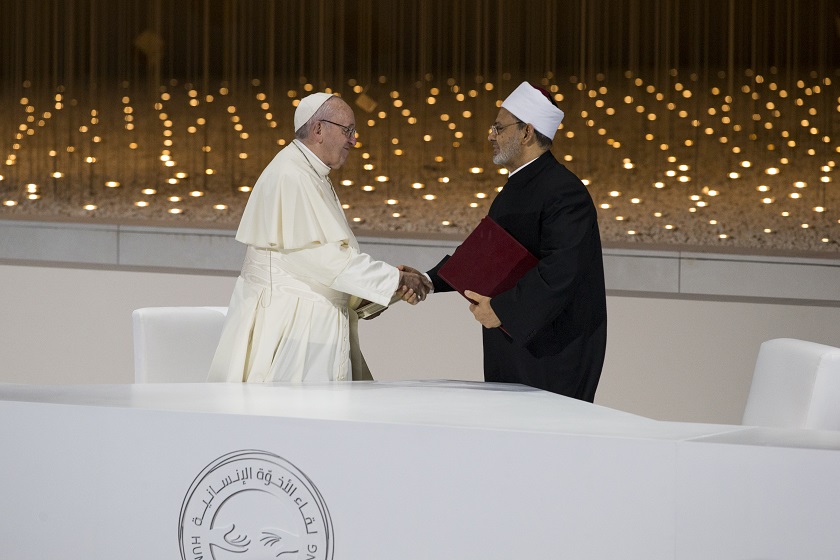 As part of the role played between the World Organization for Al-Azhar Graduates and Franciscan monks in Egypt, the "Dialogue of Peace and Tranquility" forum kicked off in Cairo on Saturday, attended by representatives of Franciscan Catholics in Egypt and abroad, Father Michael Berry, President of the Franciscans, and a number of Al-Azhar leaders.
Regarding citizenship and peaceful coexistence, Saleh Abbas, Undersecretary of Al-Azhar, said that the Prophet Mohamed established a general system when he settled in Madinah, based on citizenship and peaceful coexistence.
The prophet adopted a method of peace and began his call with wisdom and good advice, Abbas said.
Peaceful co-existence is an indispensable necessity for people at any time and place, said  Mohie Eddin Afify, Secretary General of the Islamic Research Academy. 
God wants multiple religions and people to coexist in peace, he explained.
Afify added that the standard of Islam is not faith but rather peaceful coexistence between others and Muslims, and respect for all humanity.
Coexistence requires all parties to accept each other and to commit to justice, equality, tolerance and mutual respect, regardless of race, color or belief, he said.
Edited translation from Al-Masry Al-Youm