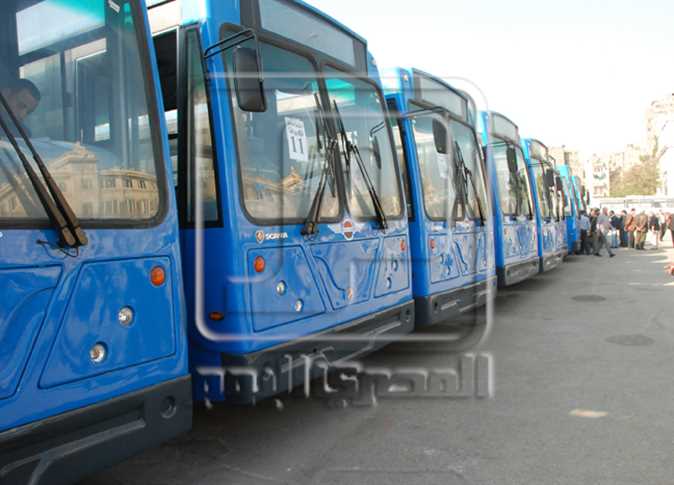 Governor of Cairo, Atef Abdel-Hameed, inaugurated the first phase of the new automated tracking system for the 200 buses of the Cairo Transport Authority on Monday. The system will trace the buses through a 24-hour operations room, allowing them to tighten the automatic control on the drivers and regulate the bus routes.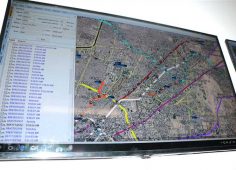 The new system monitors the adherence of drivers to the stipulated speeds, the car drop-offs at all stations, as well as the wait times at each stop.
Abdel-Hameed said that operation of the automated tracking system is a priority for the governorate, as to develop the work of CTA in order to benefit the citizens, the Authority and its employees.
He added that the new system imposes supervision and follow-up on the drivers' commitment to the lines, the number of scheduled rides, stops in the set stations, and in the case of a malfunction the driver can be directed to the nearest mobile workshop.
He pointed out that the total cost for the first phase is LE5 million and includes provision of necessary equipment to operate the help and follow up center along with installing the buses' equipment.
Abdel-Hameed said that during the second phase of the project 1000 more buses will be added to the system, out of the total CTA fleet of about 3000 buses.
Head of the CTA, Major General Rizk Ali, said that the automated tracking system for the buses in the first phase will conclude in 2018.
He added that it helps determine the number of buses running on the line and the possibility of increasing the number of vehicles as needed, according to the analysis of the daily reports, which operates over three shifts.
Edited Translation from Al-Masry Al-Youm