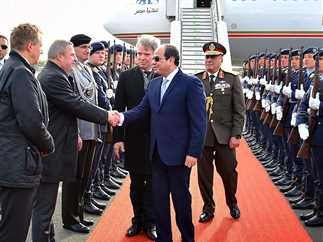 The management of the Cairo International Film Festival is expected to cancel the honoring of French director Claude Lelouche in its 40th session, which will be held in November, an informed source within the Festival's Higher Committee reported.
The decision comes due to a large attack by Egyptian journalists against the festival's management over Lelouche's normalization with Israel.
"The decision was taken, but everyone has to wait for the official statement from the management of the festival," the source added.
A statement was published on the personal account of the wife of critic Ahmed Shawki, deputy director of Cairo Film Festival, confirming the cancellation of honoring Lelouche. The statement was later deleted.
"Over the past few days, the management of Cairo International Film Festival and members of the Supreme Advisory Committee of the Festival have been following closely, and on a 24-hour basis, all the [reactions] of filmmakers and intellectuals on social media outlets about the Festival's announcement that it planned to honor French director Claude Lelouche," the statement read, adding that the festival had been planning to honor him with the Faten Hamama Award for all his work.
The statement said that Lelouche was an influential artistic director who has been presenting artistic work for more than half a century. It added that Lelouche presented more than 60 films, including fiction and short films, some of which are landmarks of the international cinema.
"Since the festival is committed to its humanitarian role before its artistic and political roles, and committed to…its clear position about supporting the Palestinian cause and the Arab peoples in general, the Advisory Committee held an urgent meeting on Wednesday (October 17) to discuss published material that accused Lelouche of Zionism," the statement read.
Since the material available until the meeting was just a dialogue conducted during an honoring ceremony for Lelouche at an Israeli university, where he expressed affection towards his hosts, the festival launched a public call for the masses of intellectuals to provide more evidence that the French director adopted a hostile political position against the Palestinian cause.
As a result, the festival's management immediately received other material on the issue, including information about a visit he made to Israel in 1990 for non-artistic reasons.
Despite recognition of his artistic works, the festival's management has canceled his honoring due to his political stances, said the statement.
"The festival affirms its commitment to its artistic, cultural and political roles, and before all, its humanitarian role in supporting national causes and taking the side of [the oppressed] everywhere around the world," the statement concluded.
Edited translation from Al-Masry Al-Youm