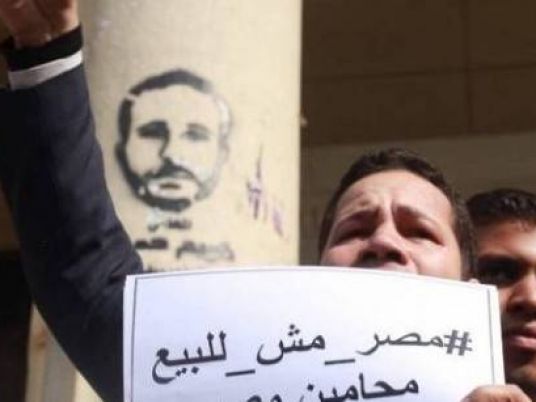 The Cairo Court of Urgent Matters decided on Thursday to suspend the administrative judiciary's ruling on the invalidity of the Tiran and Sanafir islands transfer agreement, according to lawyer Khaled Ali.
The rights lawyer said that the defense team will take all legal measures to reverse Thursday's ruling.
In April, the Egyptian government signed a deal with Saudi Arabia to hand over two Red Sea islands, Tiran and Sanafir, to Saudi control, part of a wider agreement on border demarcation.
However, in June, Egypt's Administrative Court annulled the agreement in a case brought by Egyptian lawyers claiming that the islands were never the property of Saudia Arabia and therefore could not be "returned" to them, as stated in the bilateral agreement.
Lawyers seeking to annul the deal stated that the transfer of Egytian sovereign territory to any other nation cannot be conducted without a referendum.
The agreement on the handover of the islands stirred controversy when it was signed, with critics accusing President Abdel Fattah al-Sisi of "selling Egypt" to Saudi Arabia in return for financial assistance, linking the deal to billions of dollars in funding from the Gulf ally.
Dozens of protesters who protested against the deal were arrested in April, accused of taking part in illegal protests.
The Egyptian government, however, maintains that both islands belong to Saudi Arabia, having been placed under the protection of Egypt for several decades as part of security arrangements between the two nations.
After a court annulled the agreement, the Egyptian government mounted its own legal challenge. Thursday's verdict appears to be a victory for the government, although further legal battles on the issue seem likely.