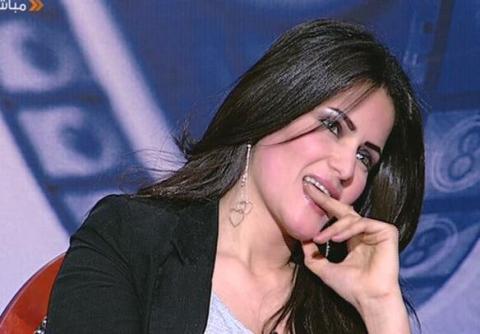 On Wednesday, Cairo's Economic Court turned down an appeal filed by actress Samia Ahmed Attia Abdel Rahman, known better as for "Sama al-Masry", against a previous court ruling sentencing her to one year in prison and a fine of LE100,000 over charges of "violating public modesty and immorality."
Prosecutors referred Masry to the Economic Court over publishing pictures and video clips that "offend public modesty" on her personal social media accounts.
She was also detained in April and LE300,000 for "violating public decency" amid investigations over lawsuits filled against her by Egyptian TV host Reham Saeed and her attorney.
Initially, Masry was sentenced to three years in prison for defaming Saeed. However, her sentence has been reduced to six months.
Masry is a belly dancer and actress who made her name doing commercial movies such as "Ala Wahda W Nos", in which addressed the exploitation of female media workers, causing controversy in 2011. She has starred and danced opposite singer Mahmoud al-Lithy.
Masry gained criticism for her Youtube videos where she criticized the Muslim Brotherhood. In her fourth video she appeared in a headscarf, causing further outrage.
She also produced a video where she made fun of former US President Barack Obama in 2013, for which she gained notoriety.