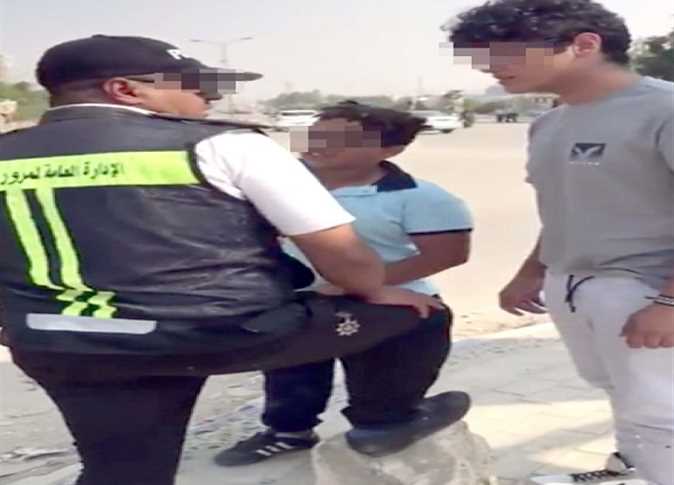 Cairo's Child Criminal Court on Sunday has ruled to place 13-year-old Ahmed Abu Al-Hamad into a social care institution, while sentencing his accomplices Mostafa Tamer and Ramiz Essam to one year imprisonment with a LE10,000 fine for possessing hashish.
Al-Hamad, the son of a judge, sparked outrage on social media in November after uploading a video online of him driving a car and assaulting a police officer.
Essam, Tamer and Amr Farouk also received a month of imprisonment for insurgency, and were fined LE20,000 for showing force, LE50,000 for assaulting pedestrians and an on officer, and LE100,000 for misusing the internet and assaulting family values.
The incident sparked public outrage on social media in November when a video showing the 13 year-old son of a judge driving a car and assaulting a police officer made its rounds on a number of online platform.
Police apprehended the boy the day after the video went viral, as public anger mounted over his entitlement and disregard for the law.
Following interrogations, prosecutors initially handed the boy over to his parents and acquitted him of all charges, on the condition that they correct his behavior.
The boy's father, who is a judge, made a public apology for his son's behavior, saying that no one in Egypt is above the law.
Another video of the boy shows him riding in a car and throwing eggs at the face of a pedestrian. The additional video and mild punishment the boy received from authorities further enraged social media users.