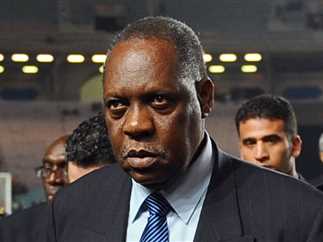 The Cairo Economic Court on Monday fined Issa Hayatou, former president of the African Confederation of Football (CAF), in absentia and Hisham Omrani, the secretary-general of the federation LE500 million each over numerous violations.
The court referred two other civil appeals filed against them for contravening the Prohibition of Monopolistic Practices Act to another competent court.
Chairperson of the Egyptian Competition Authority (ECA) Mona al-Garf filed a claim against Hayatou accusing him of violating Article 8 of the Competition Protection Act during his presidency of the CAF, by granting broadcast rights of football championships to a favored company.
Garf accused Hayatou of misusing his dominant position as president of the CAF to control broadcasting rights related to football championships.
Broadcast rights were granted by Hayatou to Lagardère Sports for a period of 12 years from 2017 to 2028, unfairly without offering other companies the same chance, according to Garf's claim.
Edited translation from Al-Masry Al-Youm