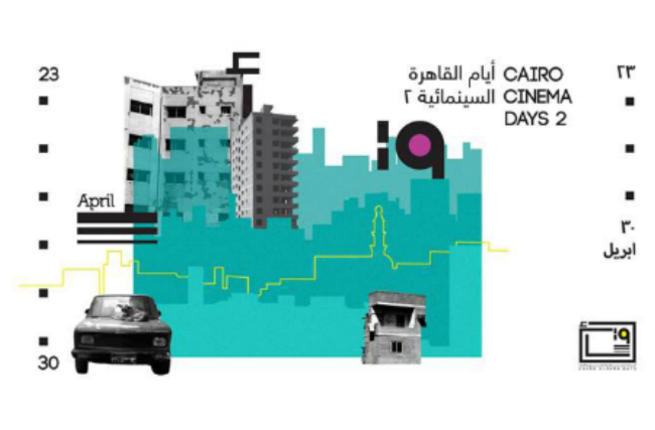 Often times you'd come across Egyptian movies being nominated for awards as a part of international film festivals, yet those movies are usually not screened in local cinemas or in Egypt's official film festivals. That's why the organizers of Cairo Cinema Days Festival took it upon themselves to make the event a platform for these underappreciated productions.
The film festival–which is hosted and organized by Zawya Cinema–is currently being held from April 23 to April 30 across different cinemas, including Zamalek Cinema, Karim Cinema and Cimatheque.
For all movie fanatics and especially the ones who are obsessed with independent releases, Cairo Cinema Days serves as their ideal convention to explore new movies.
This year is the second annual edition of the festival which features 36 Arabian film productions representing 9 countries, ranging from short movies to documentaries that were highlighted throughout the past year on international platforms.
"We scout as many international film festivals as possible to see which Arab movies get significant recognition on the global stage and do our best to bring them to the festival," Youssef al-Shazly, the executive manager of the festival, told DMC TV satellite channel.
Notable movies that are scheduled for the festival include Beauty and the Dogs from Tunisia as well as the Egyptian film named Looking for Oum Kulthum, starring actress Yasmine Raeis.
Egypt is contributing with four films including I Have A Picture, The City Will Pursue You, Happily Ever After, and The Wardrobe Man.
This year also comprises two masterclasses in the fields of sound design and cinematography.
The film festival is a representation of the vision of Egypt's first art-house Zawya which aims to support and highlight independent work of young Arab artists whether through promoting their productions or providing them a platform to showcase their talent.
Zawya (Odeon) Cinema is located at 4 Abdel Hamid Said St. off of Talaat Harb St., Downtown, Cairo.
For more details, check the full schedule on the event's Facebook page.