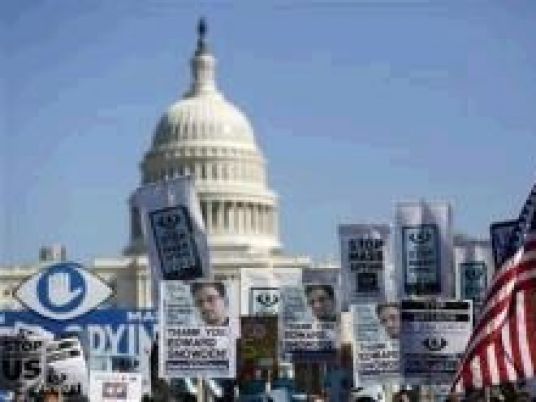 Ahead of the inauguration of the New Suez Canal on Thursday, August 6, many people have noted that the Egyptian flags being flown throughout Cairo's main streets and squares are missing the golden eagle.
Media reports have argued that the Chinese-made flags are identical to the Yemeni flag (red, white and black), the only differentiator being the eagle.
Some of the flags that were hung on state institutions were suspended upside down, with the red stripe at the bottom and the black at the top.
Others were hung correctly, but included an eagle other than the eagle of Saladin. Still others included an eagle that was placed wrongly on the flag, such as the one that was hung at Mugamma al-Tahrir, in downtown Cairo.
Edited translation from Al-Masry Al-Youm