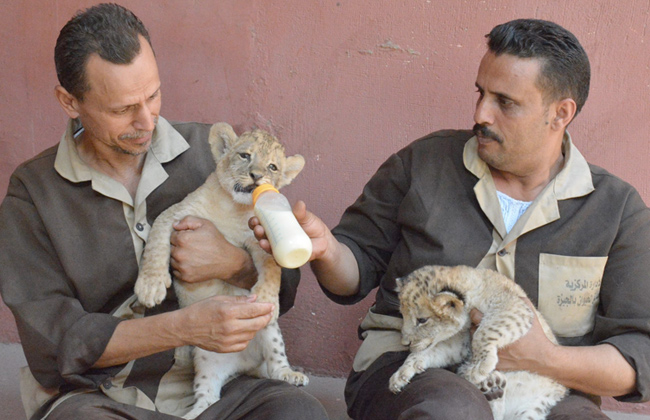 Custom officials at the Cairo International airport foiled an attempt to smuggle two lion cubs out of Egypt, as the passenger claimed they were domestic kittens, state run Al-Ahram reported on Friday.
Officials stopped the passenger, who was a Gulf national, from traveling with the two boxes which held the two lion cubs. He asserted that he purchased the animals from a pet shop and allegedly presented forged permits and certificates to prove his claim.
After authorities confiscated what he had called "domestic cats" and transferred them to medical quarantine, the kittens were proven to be lion cubs born days ago, and still nursing.
Later as he was being investigated, the passenger admitted that he bought the cubs from a lion trainer at a local circus in Marsa Matrouh governorate for a high price, convinced that they were a rare subspecies of lion.
The two lion cubs have been provided with housing and medical attention at the Giza Zoo, and will be residing there until further notice.
It remains unclear whether the passenger will face any charges.