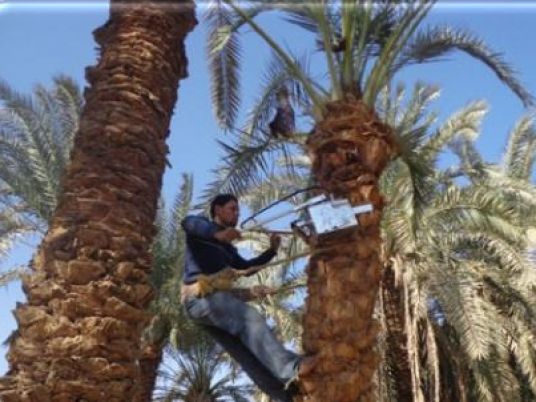 Environment Minister Khaled Fahmy ordered the formation of a committee to tackle the use of a quarter-million tons of agricultural waste at the Bahariya Oasis.
The committee includes representatives for the Environment Ministry, the National Center for Research, Agricultural Research Center, the Faculty of Engineering, Ain Shams University, and the universities of Monufiya and Sadat. The committee will conclude its studies by the end of February.
The Bahariya Oasis suffers from the spread of large amounts of palm residues, causing in turn the spread of palm mites and destroying part of the agricultural economy of the area.
The committee has inspected the Bahariya Oasis and found large amounts of scattered agricultural waste in fields, which makes the control of occasional fires that break out in the fields difficult, according to the committee.
There is a garbage dump on an area of 5,000 square meters at the Bahariya Oasis entrance. The committee coordinated with the city local authorities to lift the accumulated garbage.
Agricultural residues up to a quarter of a million tons could be used in the production of high-quality organic fertilizer to be used in land reclamation, according to a statement issued by the Agriculture Ministry on Monday.
The committee is also studying the possibility of using palm fronds in wooden artifacts and other industries.
Edited translation from Al-Masry Al-Youm