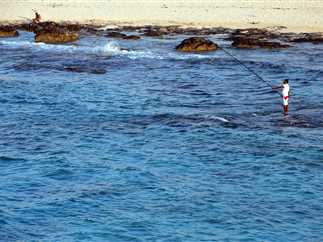 The Egyptian Cabinet's Information and Decision Support Center (IDSC) denied what was raised about the discharge of sewage into the sea of Matrouh Governorate.
The IDSC added that it contacted the Housing Ministry, which denied the news completely.
The head of the drinking water and sanitation company in Matrouh explained that the company established a system of drains for rainwater near the sea, but when it rained last week, the drain did not discharge the rain. Water came out of the drain dirty, prompting people to think that it was sewage, not rainwater, being discharged in the sea.
The company stressed that the water discharged to the sea is rainwater and not sewage, adding that the drain network for rain is completely separate and has nothing to do with the sewage network.
The company said that the malfunction occurred on the official holiday of Moulid on Tuesday, adding that the malfunctioning drain was taken out of operation until the construction of a sedimentation tank.
The Housing Ministry called on various media and social media users to maintain accuracy and verify news before circulating false information.
Edited translation from Al-Masry Al-Youm