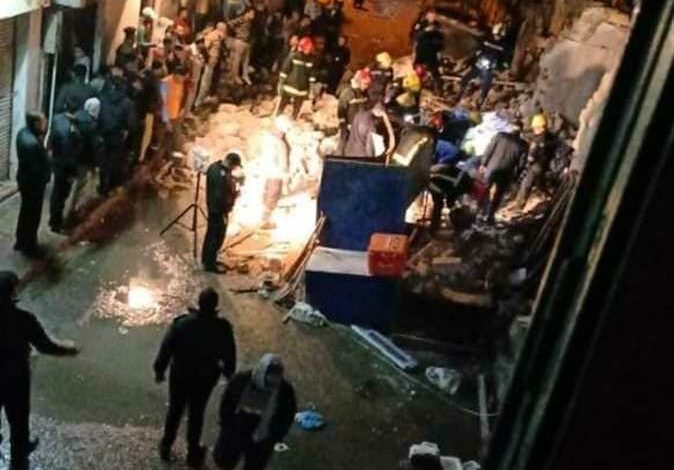 A man was killed in the early hours of the New Year on Saturday after a an old two-storey property collapsed in the Gheit al-Enab area in the western Alexandria district due to bad weather.
The operations room of the West Alexandria District received a report stating the collapse of property No. 54, el-Oyoun Street in the Ghait al-Enab area, and the presence of a person under the rubble.
The district officials, Police officers, and civil protection forces accompanied the ambulance to the location of the report.
The inspection revealed that the property is an old building consisting of a ground floor and an upper floor, devoid of residents. The facade of the property fell due to the rain, which resulted in the death of a 20-year old man walking nearby.
The bad weather wave in Alexandria caused the partial collapse of two properties on Friday in the al-Gomrok district, without any casualties.
Different areas of Alexandria were hit by heavy rain, accompanied by western winds, and a noticeable drop in temperatures coinciding with New Year's Eve.