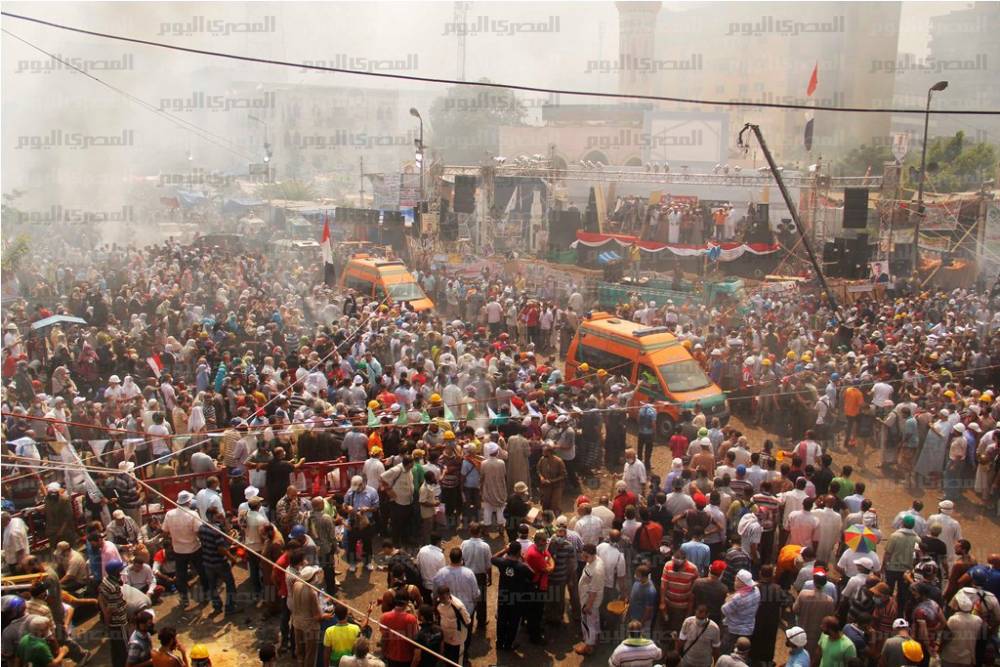 Ahmed Aref, official spokesperson for the Muslim Brotherhood, has denied claims by presidential adviser Mostafa Hegazy that he justified assaults on Egypt's churches.
Dozens of churches across Egypt have been attacked over the past two days, part of a severe spike in violence following the dispersals of pro-Morsy sit-ins at Cairo's al-Nahda and Rabaa al-Adaweya squares. The attacks are widely believed to have been carried out by supporters of President Mohamed Morsy.
On his Facebook page, Aref said Hegazy had appropriated statements attributed to Brotherhood leader Mohamed al-Beltagy in which he accused Jama'a al-Islamiya of burning the churches. Aref added that Hegazy also accused him of justifying assaults on churches.
Aref emphasized his rejection of violence towards Egypt's Christian community.
"On a personal level, I am one of the people who studied my country's ancient language [Coptic]. I also studied the Holy Bible and its theology. I have long standing ties with different church priests in Egypt and outside it. We condemn this sort of violence and do not accept it or employ it. We do not ignore it, let alone justify it. We know this is a security ploy that is plain as day."
Hegazy held a press conference at the presidency on Saturday in which he accused Brotherhood supporters of carrying weapons in their march on 15 May Bridge.
Edited translation from Al-Masry Al-Youm