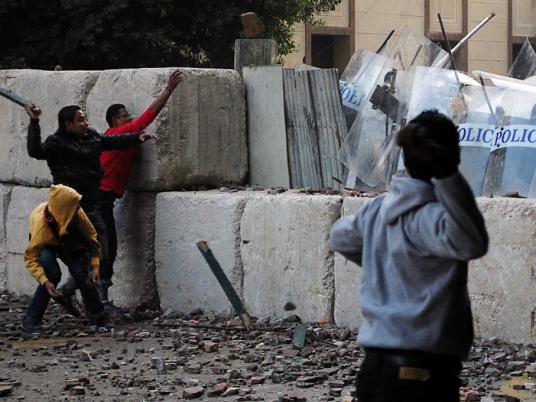 Leadership conflicts within the Muslim Brotherhood seem to be growing as the youth front, who is essentially leading the organization in Egypt, recently appointed a new secretary general in an effort to replace the previously elected one.
The so-called "Administrative Commission", aka the "February Commission", has preferred not to declare the identity of the new general secretary, but it considers Mahmoud Hussein, who is officially recognized by Supreme Guide Mahmoud Ezzat's Guidance Bureau, an immovable secretary whose recent statements have stirred divisions within the outlawed organization.
The commission said it would also run elections for the Guidance Bureau based on a new by-law, marking an escalation between the pro-change youth front and the group's old guards.
In a statement on Saturday, the commission said the disagreement with the organization's older leadership lies in management methods and decision-making, rather than merely in determing whether to oppose the current government that ousted the group's regime in 2013 with peace or violence.
The statement argued that the term of the current Guidance Bureau had ended and that it would not reach quorum since many of its members are currently in prison.
Brotherhood secretary Mahmoud Hussein had previously given statements to the Al-Jazeera channel in which he defied calls to enable younger ranks to take over, stressing that the incumbent Guidance Bureau would remain unchanged. His statements stoked an already brewing conflict between the old leaders and young members since the ouster of former President Mohamed Morsi in 2013.
Edited translation from Al-Masry Al-Youm