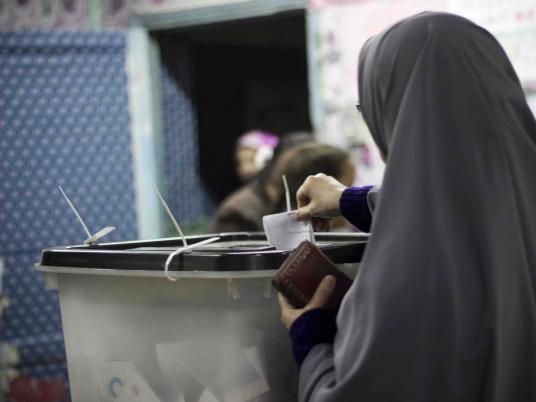 The Muslim Brotherhood on Sunday defended the legitimacy of the first phase on the constitutional referendum, responding to opposition and human rights activists who have called the Saturday poll "unfair."
In a statement published on its official Facebook page, the Islamist group said the referendum "proves Egypt has become a democratic country."
"The queues of people from the morning until late in the evening … [were] a great scene proving that the Egyptian people took off the coat of passivity and felt their sovereignty and rights to realize their will," the statement went on.
However, the main opposition coalition, the National Salvation Front, said there were several irregularities during the vote.
Front member George Ishaq, speaking to Sky News Arabic on Sunday, urged citizens who were unable to cast their ballots to file lawsuits against the High Judicial Elections Commission for refusing to extend voting times.
Preliminary results showed that the constitution was approved by a narrow margin in the 10 governorates of the first round, with opponents outnumbering supporters in Cairo and Gharbiya, and the opposite in Alexandria and Upper Egyptian governorates.
At a press conference on Sunday, human rights and civil society organizations demanded a repeat of the first round vote due to fraud and violations, such as the lack of full judicial supervision.
But the Brotherhood's statement praised the judges who supervised the referendum for performing a great national duty in maintaining its integrity.
Local human rights watchdogs also reported other forms of electoral irregularities, such as permitting members of the Brotherhood's Freedom and Justice Party to congregate inside polling stations, allowing religious propaganda in mosques and preventing Christians from voting.
The high elections commission said it will announce the final results of the referendum at the end of the second round, which is set to take place this coming Saturday in Egypt's remaining 17 governorates.