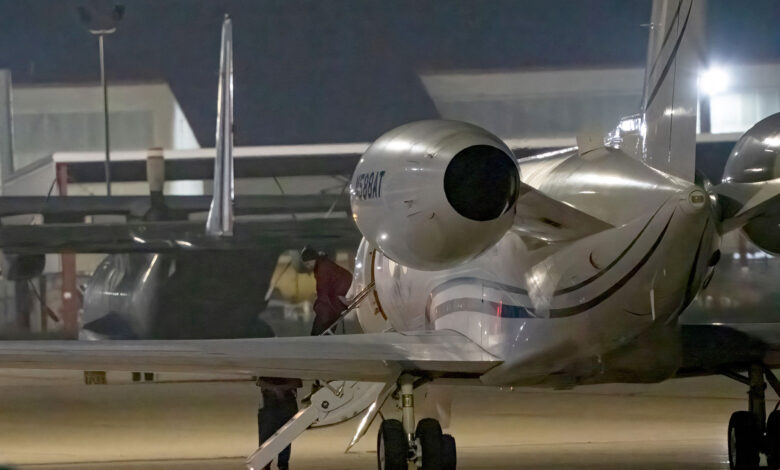 Freed from a Russian penal colony and back on American soil, WNBA star Brittney Griner got her first taste of a return to normal life at a Texas military facility over the weekend.
The Olympic gold medalist and basketball superstar arrived at Brooke Army Medical Center in San Antonio Friday and is now staying with her wife, Cherelle Griner, in a residential environment on the base — one that her agent, Lindsay Kagawa Colas, decorated with a Christmas tree.
Colas told CNN Griner is "upbeat, thankful and hopeful" after returning to the US.
For Griner — who spent nearly 10 months in detention in Russia — "normal" has meant indulging in her favorites: a Dr Pepper soda, the first drink she had in the airplane hangar after landing.
Members of Griner's family have visited her off and on for hours, bringing some San Antonio barbecue for her to enjoy.
The athlete has been eating far more nutritious food and supplements compared with her time in detention, Colas said. "Her energy level was really high," she added.
Griner also got a haircut to clean up her "Russian fade," as her friends and family jokingly call it, Colas said.
Griner's long, signature deadlocks had been cut while in captivity. Griner continuously battled the flu while detained because her hair kept freezing and she was unable to dry it, Colas said.
At the Texas military base, Griner hit the basketball court for the first time since she was imprisoned. Her first move was a dunk.