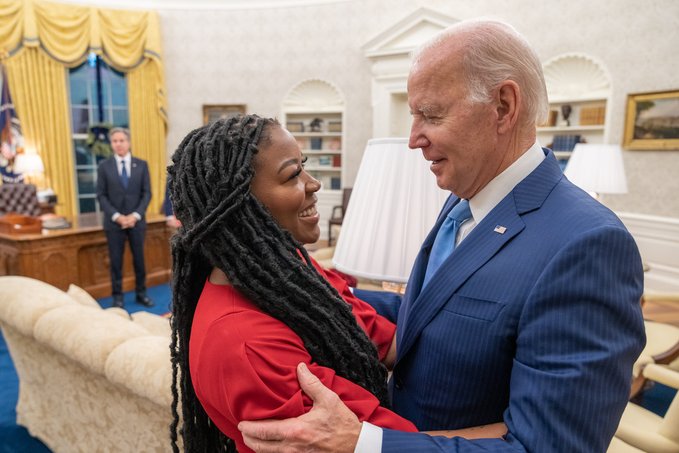 The US has secured the release of WNBA star Brittney Griner, a US official told CNN. She is now in the custody of US officials.
The swap did not include another American that the State Department has declared wrongfully detailed, Paul Whelan.
Both the families of Griner Whelan have been informed of her release, according to a source familiar.
US President Joe Biden is expected to make remarks soon.
President Joe Biden is with Brittney Griner's wife, Cherelle Griner, at the White House. He tweeted two pictures along with Griner's news, saying the WNBS star is "safe" and "on her way home."
Biden was briefed throughout the morning as he waited for confirmation that Griner was back in US hands, a US official says.
Once that happened, Biden spoke with Griner from the Oval Office, with Griner's wife, Vice President Kamala Harris and Secretary of State Antony Blinken also on the call, per a second official.