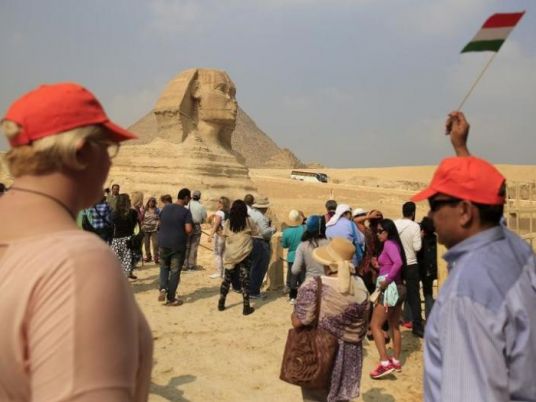 The Independent has published a report urging UK tourists to reconsider spending their holidays in Egypt, saying that tourism in Egypt could be on its way to recovery.
The report, posted on Wednesday and titled "Why UK tourists should consider returning to Egypt on holiday", highlighted several incidents that occurred in Egypt over the past few years. However, it mentioned that most of the incidents happened far away from tourist destinations.
It added that no warnings have been issued regarding travel to Cairo, Alexandria or destinations that stretch along the Nile River like Luxor, Aswan, Qena, Abu Simbel and Valley of the Kings in addition to Red Sea resort towns Sharm el-Sheikh and Hurghada.
The report quoted Thomas Cook's group head of customer welfare, Carol MacKenzie, as saying: "We do currently have flights available to Sharm el-Sheikh from November 2017."
British tourists, according to the report, are tempted to spend their holidays in Egypt, like in 2011 when British, Italian and Russian tourists were among the biggest tourist markets for Egypt.
Egypt plans to attract 12 million tourists this year. Last month, Tourism Minister Yehia Rashed said the number of tourists could return close to levels seen before the 2011 uprising, encouraged by investments in airport security and a cheaper Egyptian pound.
As the largest Arab country, Egypt's tourism industry, a crucial source of hard currency, was wrecked by years of political turmoil after the 2011 popular uprising and an increase in deadly Islamist violence continues to deter visitors.