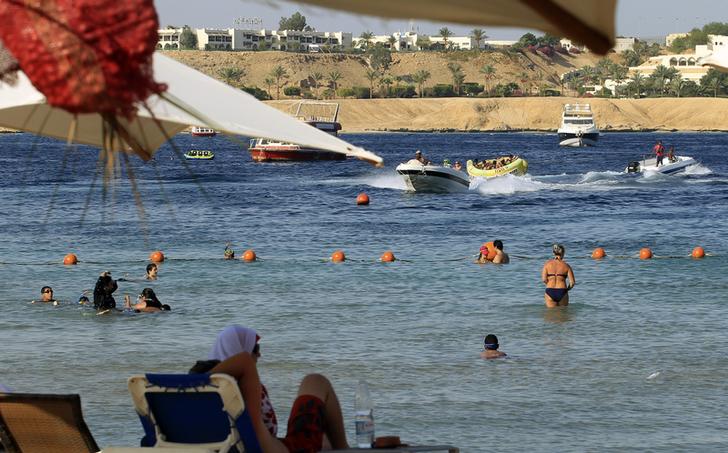 UK tour-operating giant Thomas Cook expected a strong return of British tourists to Egypt in 2018, as it unveiled its data on British bookings to Egypt, which has leaped 89 percent in 2018 compared to 2017, according to the company's holiday report.
According to online UK newspaper the Independent, the Thomas Cook report says that the increase in the number of Britons to Egypt means that the number of tourists to the Red Sea cities are coming closer to their 2015 levels. Thomas Cook added that 51 percent of the bookings to Egypt are for family vacations.
"Clearly, the nation's appetite for sunshine at a fair price fuels our demand to revisit these old favorites," the report reads.
Meanwhile speaking to Al Mal Newspaper,  Moody Shair, President of Bright Sky – which is the agent for Thomas Cook in Egypt – said that the company's summer bookings for Egypt from the UK and Germany rose 40 percent year-on-year.
According to a report released by Egypt's official statistics body, the Central Agency for Public Mobilization and Statistics (CAPMAS), Britons ranked sixth in the number of tourists visiting Egypt, with at least 26,338 tourists arriving in January 2018.
Elsewhere, international travel agencies forecast a promising surge in tourists from the UK, saying that the number of bookings and flights has witnessed a significant increase during 2018.
The British Apta travel association released its annual travel trend report in which it expected a strong return of British tourists to Egypt and Tunisia in 2018, after years of anxiety over political unrest and terrorism. The report explained that the negative effects of the last period, including flights being discontinued and travel warnings being issued, have now been overcome.
The UK had imposed a travel ban on direct flights to popular tourism resort Sharm El Sheikh following the downing of a Russian passenger plane over the troubled Sinai peninsula in October 2015.