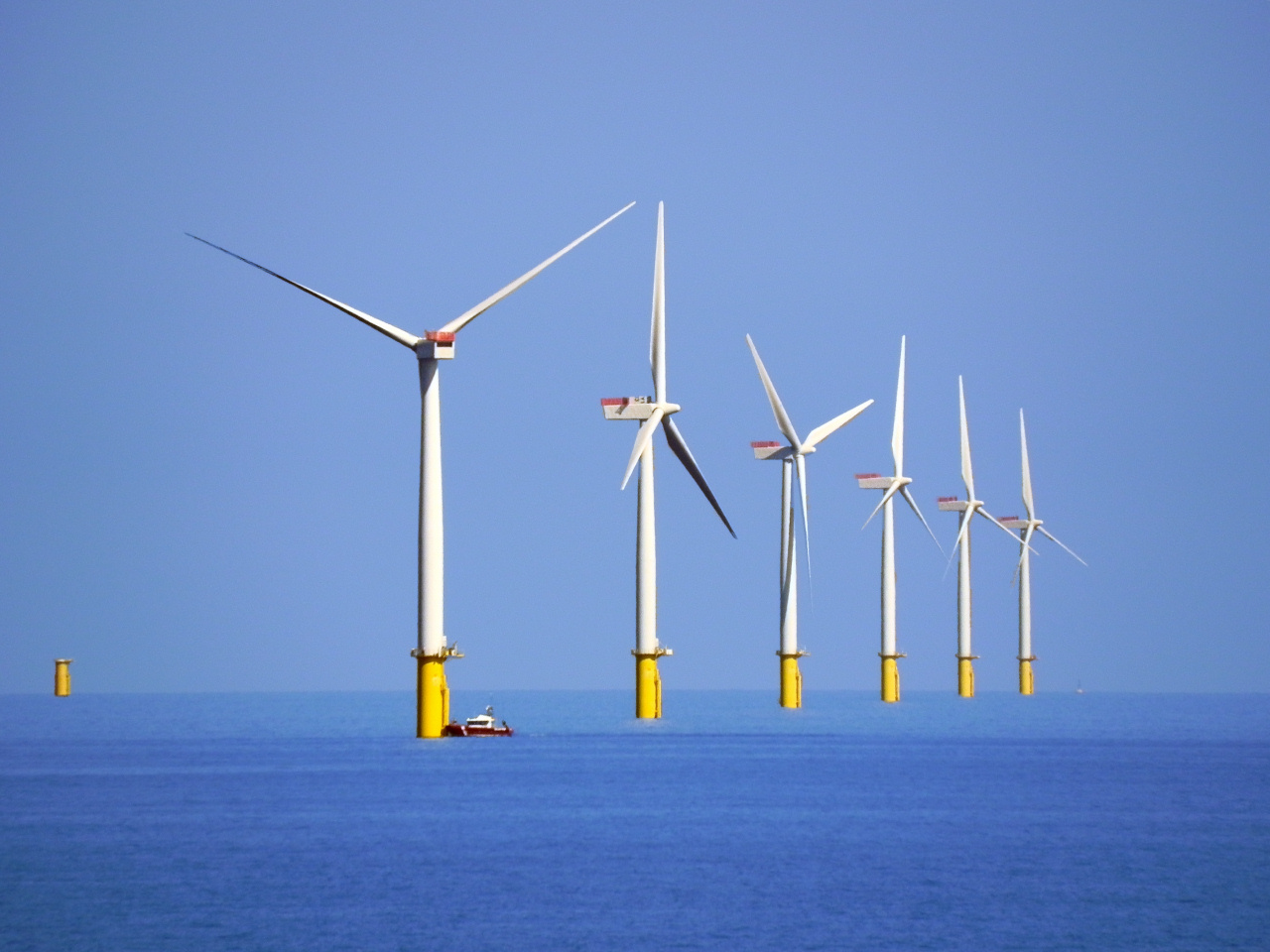 The British offshore wind industry, already bruised by subsidy changes, faces uncertainty after Britain voted to leave the European Union, with investors worried about future government incentives, exchange rates and export duties.
Portugal's Energias de Portugal-EDP said it could delay its Moray Firth offshore wind energy project in Scotland and German engineering giant Siemens said it was reconsidering plans for an expansion of its planned manufacturing plant in the port of Hull in north east England.
Businesses in many industries have reported that the result of the June 23 referendum has created uncertainty for their sectors due to volatility in financial markets and the unclear outlook for Britain's access to European trading partners once an exit has been negotiated.
"I believe we are looking at a 2-3 year hiatus in those large-scale energy projects where financing would be international," said Richard Slark, director at energy consultancy Poyry.
Britain is the world's biggest offshore wind market, expected to be worth 20 billion pounds ($27 billion) from 2010-2020 according to Britain's renewable energy industry body RenewableUK.
It has more than 5 gigawatts (GW) of capacity which the government wants to double by 2020 in order to meet climate change targets for lower carbon emissions.
But Germany is quickly catching up with Britain with around 3.4 GW of capacity currently installed. Denmark is next in line at 1.3 GW, while France and the Netherlands have ambitious targets to build offshore wind turbines by the end of the decade.
The result of the vote has made it more difficult for offshore wind investors, who are mainly international, to predict foreign exchange rates, an important factor as many of them buy equipment in euros.
The pound fell to the lowest level in over two years against the euro after the vote.
RWE Innogy, one of the partners in the Forewind consortium which is building up to 4.8 GW of new capacity, said a weak pound would mean its revenue, which is calculated in euros, could fall.
It is also unclear what kind of access Britain will have to European markets once negotiations on an exit have been completed, a concern for companies building turbines for export.
Offshore wind farm developers are still reliant on government subsidies to make projects economically viable as installing turbines hundreds of kilometres off the coast is expensive.
For a British contract, offshore wind builders have to compete in an auction with other types of renewable energy technology suppliers, such as geothermal plants or projects generating power from waves and tidal streams.
With uncertainty about Britain's political leadership following the resignation of Prime Minister David Cameron and warning signs from the finance minister about rising taxes and possible further austerity measures, investors are concerned the next auction, initially scheduled for the end of the year, will be delayed.
British energy minister Andrea Leadsom said this week it was not possible to say when it would be carried out.
EDP Chief Executive Antonio Mexia said that a delay to the auction would have a knock-on effect for its Scottish project.
Other offshore wind investors, including Britain's SSE and Sweden's Vattenfall, have said the vote had increased uncertainty and therefore investment risks.
Some British offshore projects, such as the Galloper wind farm, have gained financial support from the European Investment Bank, which lends to projects which follow EU policies.
The EIB, which has lent around 1.5 billion euros to British offshore wind projects in the past two years alone, said in a statement that its shareholders, the EU member states, had not requested a change to operations in Britain.