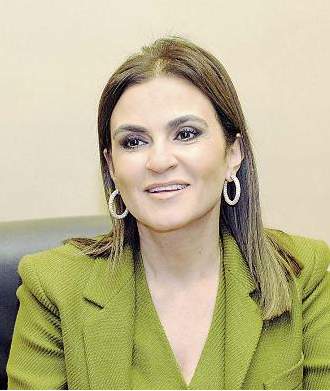 The British International Investment Funds Association said it would inject US $400 million in direct investment to finance a new power station in the Suez Canal area.
Additionally, Rockhopper, the international oil and gas exploration company, said it would inject US $100 million in the field of oil and gas exploration in Egypt.
HSBC, the British multinational banking and financial services holding company, has meanwhile confirmed that Egypt is one of the most important growth markets in the world and reiterated commitment to its long-term investment plans in Egypt.
The statements were made during a meeting between Minister of Investment and International Cooperation Sahar Nasr and a number of leading British companies investing in Egypt.
Chairman of the British Egyptian Business Association Khaled Nosseir, officials of the British Embassy in Cairo and representatives and directors of Vodafone, Carillion, Actis, Glaxo SmithKline Plc, and HSBC Bank attended the meeting.
In a statement issued by the Investment and International Cooperation Ministry, Nasr welcomed the British companies, pointing out that Egypt looks forward to increasing the volume of British investments in Egypt, which has reached about US $43 billion over the past 10 years.
The minister stressed that Egypt encourages the private sector to participate in development projects as well as the government's economic program.
Amr Mamdouh, Chairman and Managing Director of Glaxo SmithKline, said the company's investments were US $800 million in Egypt.
In addition, Ayman Essam, head of Vodafone Egypt's External Affairs and the company's Legal Director, confirmed that Vodafone has allocated LE2 billion in expansions for 2017.
Khalid Zaky, regional manager of the British construction services group Carillion, said his company's investments reached US $1 billion in Egypt, while Engy Khalaf, financial and administrative director of Rockhopper in Egypt, said the company currently invests about US $100 million in Egypt.
Actis, a leading investor in growth markets across Africa, Asia and Latin America, also stated that their investment in Egypt has reached US $750 million.
Lekela Power, an Actis-subsidiary renewable energy generation platform, will inject about US $400 million to build a 250 megawatt wind station in the Gulf of Suez region.
Edited translation from Al-Masry Al-Youm